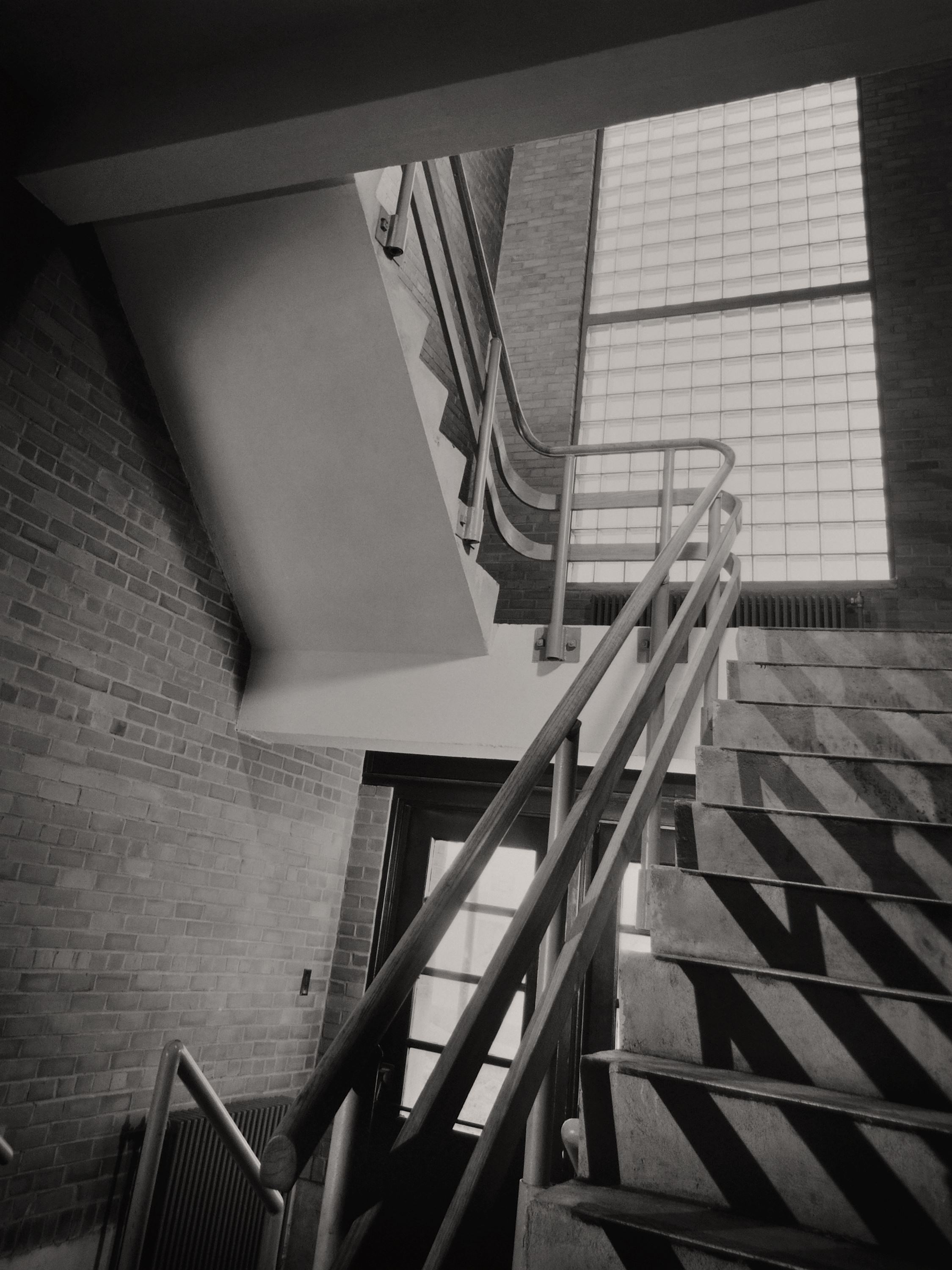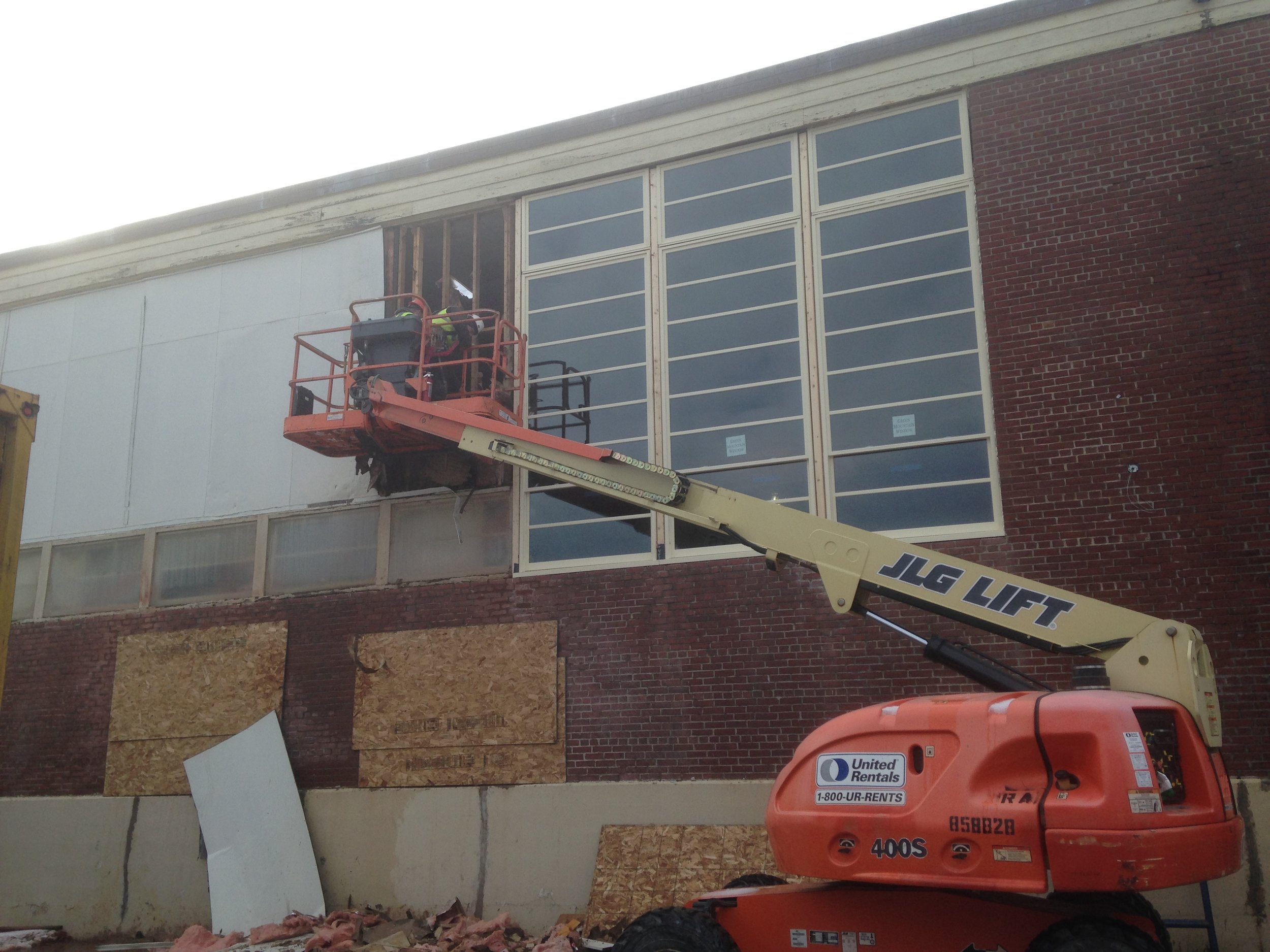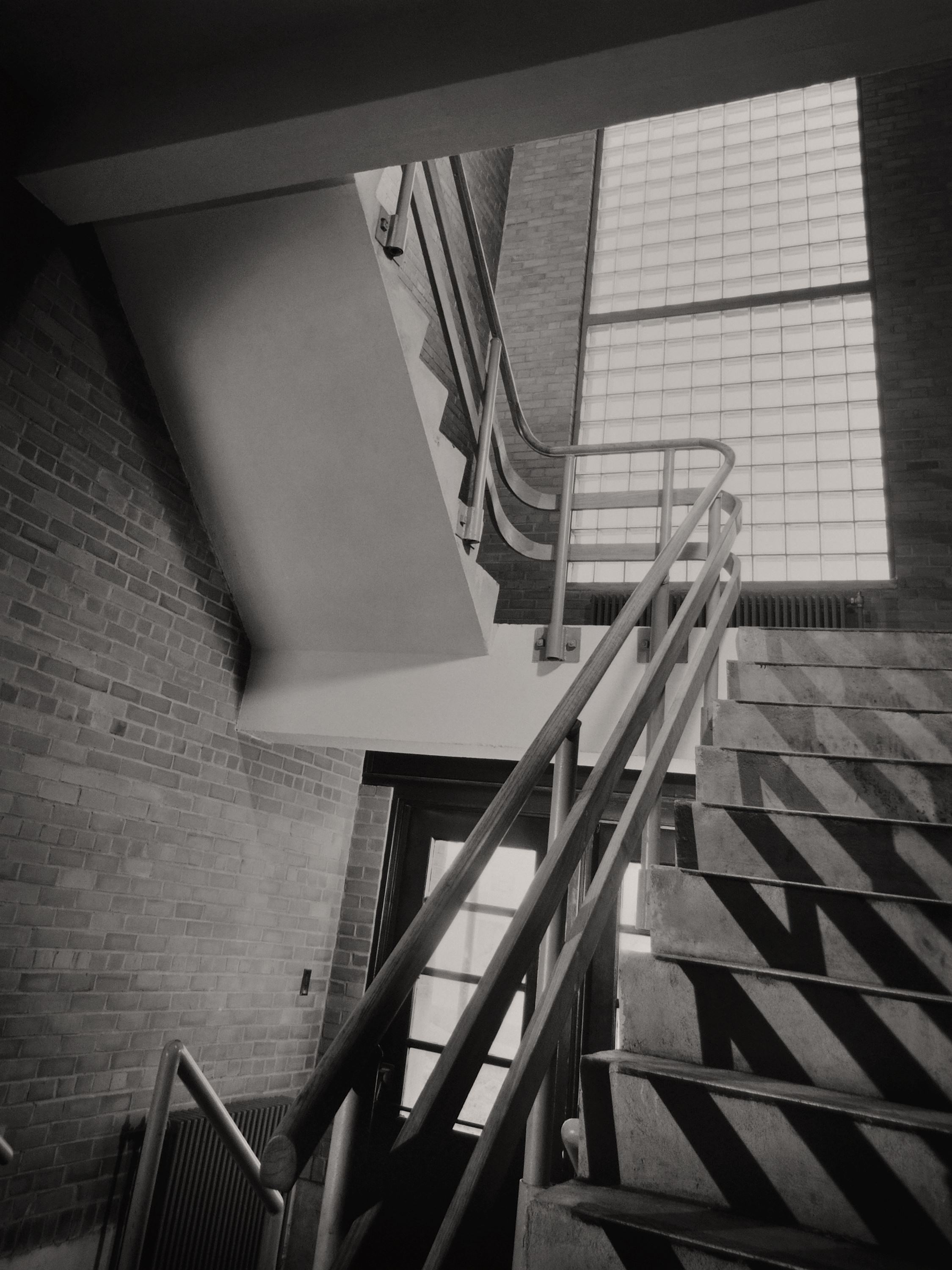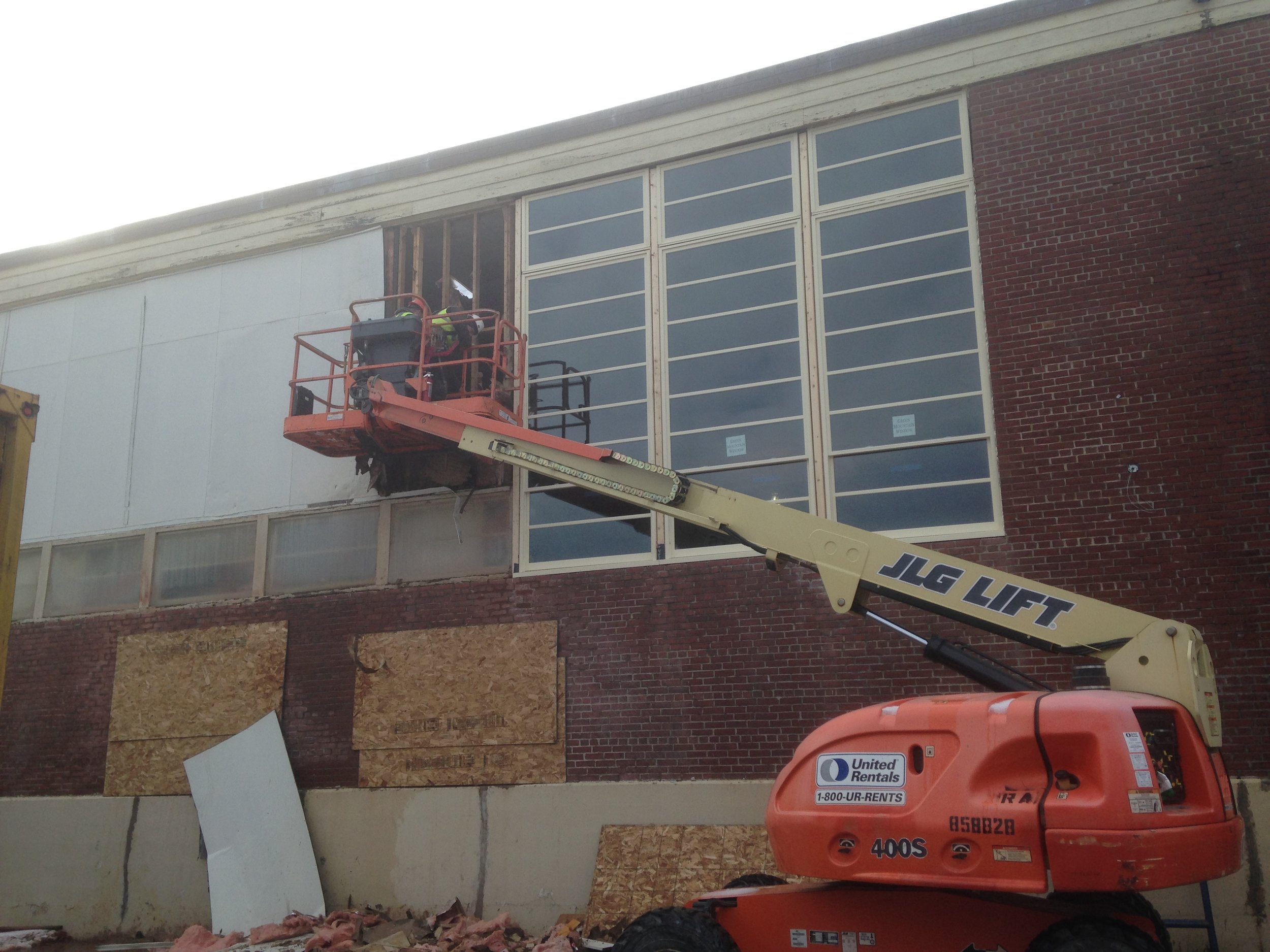 Named to honor Bath's first casualty of World War II, the John E.L. Huse Memorial School was constructed in 1942 according to plans drawn by architect Alonzo J. Harriman, a native of Bath and founder of Harriman Associates. The school served the children of Bath Iron Works employees, a growing population that necessitated the addition of a new wing of classrooms at the North End of the building just seven years later.

Huse thrived throughout the baby boom years, but the student population here and elsewhere in Maine gradually declined, and in 2006 the City of Bath shuttered the school. Regional School Unit 1 occupied the International-style building for several years, but when they moved out, the 33,000-sq. ft. community anchor began to deteriorate. Thankfully, the Szanton Company saw the value in the historic structure and purchased it in August 2016 with the intention of converting the space into residential apartments.

While vacant, Huse School did suffer from the effects of water damage, broken windows and graffiti. Overall, however, the condition of the building was excellent—the original wood joists and masonry bearing walls were in very good shape. The hardwood floors, under several layers of glue, carpet, and pads, were also in amazingly good condition.

With a firm plan in place to add a new wing and transform the historic complex into 59 affordable housing units, renovations began by exposing interior brick walls, removing small amounts of asbestos and lead paint, and refinishing the original hardwood floors. New roofing and insulation buttoned up the building and new walls framed the contemporary apartments. Modern electrical and mechanical systems were promptly installed.

Today, the school retains its historic mid-century vibe with original signage at the 1942 front canopy, as well as period-appropriate replacement doors and windows. Common areas are sprinkled with memorabilia such as vintage classroom clocks, sections of original chalkboard, original blueprints, student murals, and historic school and class pictures. The one-time gymnasium was modified and converted into a common room and several two-story apartment units. Other amenities include a lobby with a fully accessible elevator, new entrances, and both fitness and laundry rooms. The Szanton Company did extensive site work to build a large, modern neighborhood playground, an expanded parking lot, landscaping that includes many evergreen trees, and new walking paths that feed into existing city trails.

The community response has been overwhelming, and just a week after opening 78% of the units had been rented. This remarkable project honors the schools' namesake and its historic character while providing much needed affordable housing for the deserving citizens of Bath.