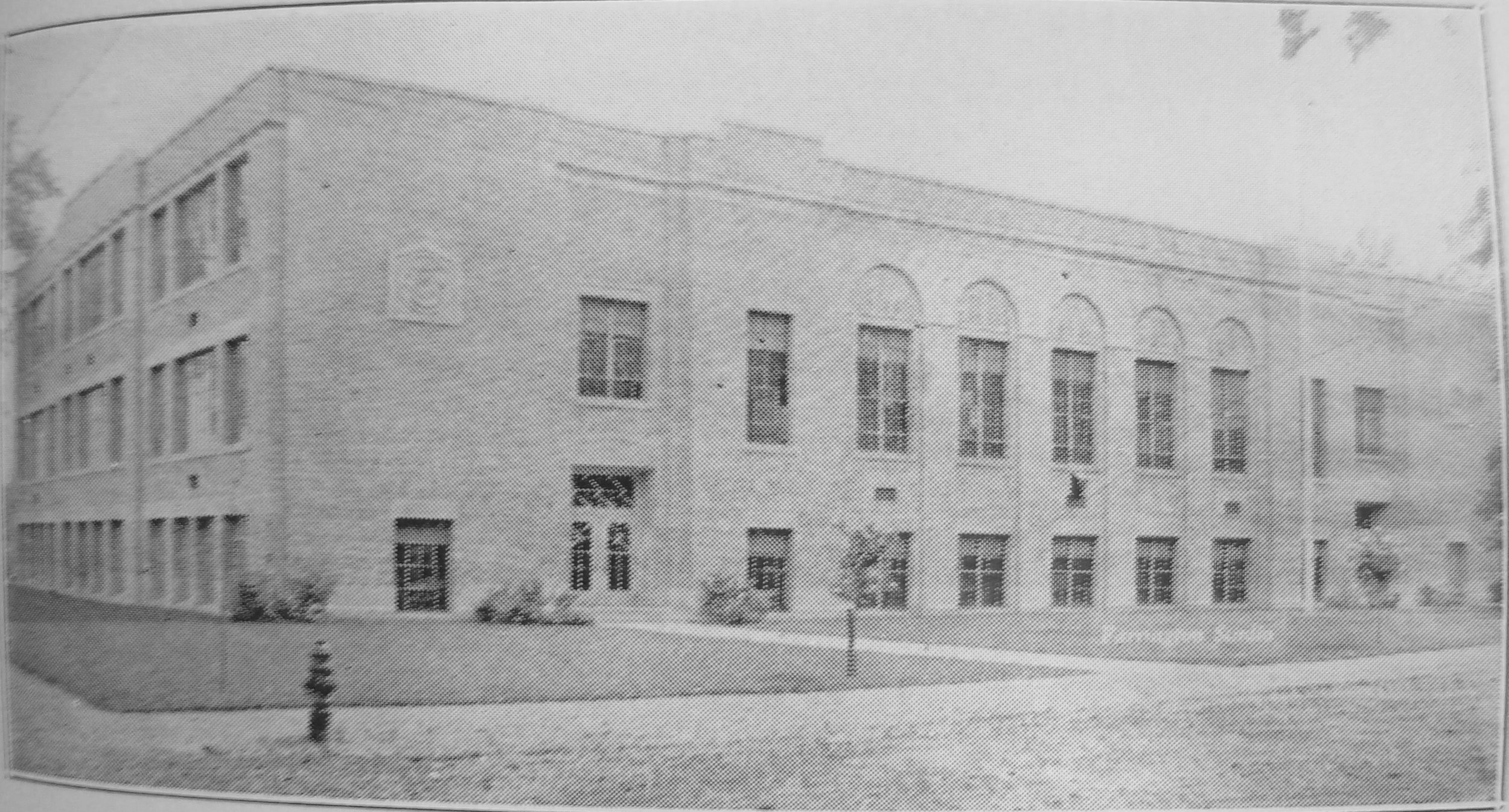 Constructed in 1925-26, the former Brewer High School is listed on the National Register of Historic Places for
its local significance-- both as the first modern high school in the city and as a strong example of Maine's early 20th-century school buildings. The building remained in operation as a school until 2009, but was then left largely vacant, except for the occasional use of its large auditorium.
Vacancy had an unexpected benefit. It provided the Brewer Housing Authority with an opportunity to create new, affordable housing for the city's elderly residents. Because the former high school retained a great deal of its historic integrity, the use of historic preservation tax credits was a natural fit. Work was conducted to uphold the Secretary of the Interior's Standards, and great care was taken in the design phase to preserve the school's original floor plan to the greatest degree possible. The auditorium was also retained, providing a space for community gatherings and performances.
Classrooms in the newly named Somerset Place were converted into twenty-eight apartments, with original walls retained wherever possible. An emphasis was placed on retaining existing historic finishes, including tin ceilings. Because the original windows had been replaced in the 1990s, new windows were installed replicating the original configuration of lights. Similarly, the building's original front doors, which had been lost, were replicated. A ramp, necessary for wheelchair accessibility, was also installed at the rear of the building near the parking area.
Brewer High School was constructed to meet the needs of the community as it developed in the 1920s. Today, Somerset Place epitomizes adaptive use that preserves a beloved and recognizable building and will allow it to continue to meet a community's changing needs well into the twenty-first century.