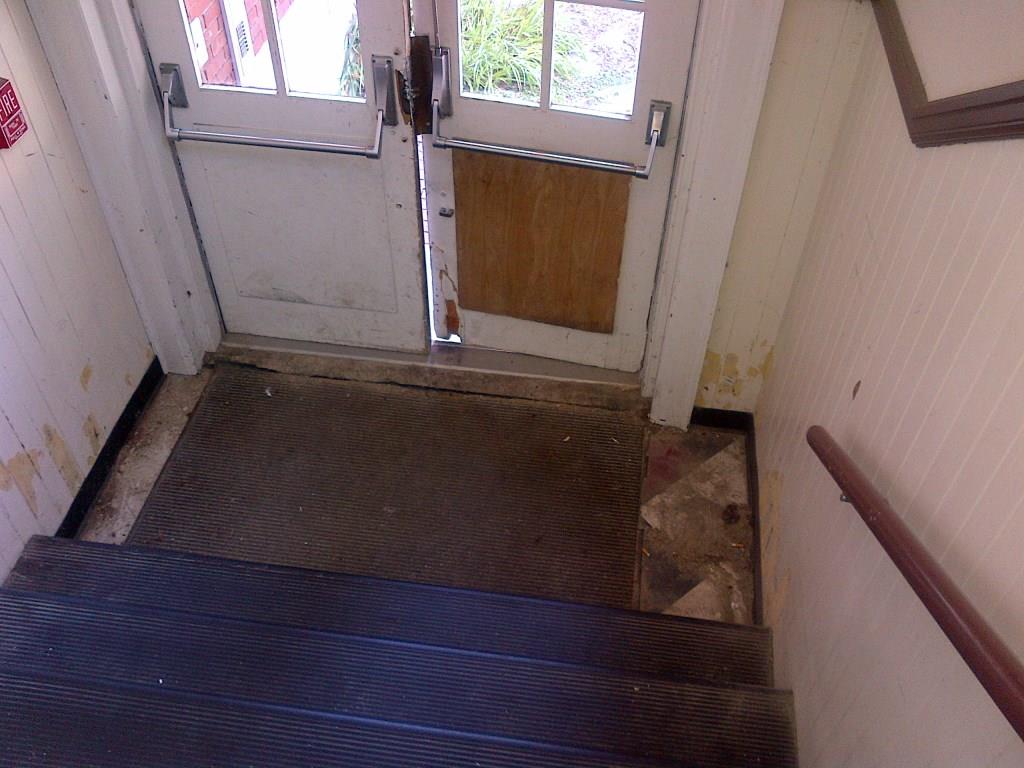 The Rosa True building, a neighborhood landmark significant for its association with the development of Portland's Spring Street Historic District, was originally constructed in 1844 as a relatively modest, T-shaped Greek Revival style schoolhouse. In the ensuing decades a 2-story addition was added to the rear, In the 1920s the school was renamed the Rosa E. True School in honor of its long-time principal. But the well-used building gradually fell into disrepair. Finally—in 1972—Portland's longest serving public school building in continuous use was closed. Greater Portland Landmarks secured a revolving loan to help save and convert the property, and a low-income apartment building opened here in 1992.
Unfortunately, conditions at the apartment building also deteriorated over time. Much of the building envelope was in great need of attention and the entire property suffered from years of deferred maintenance. When its non-profit owner transitioned out of the housing ownership business, the Rosa True building's future was in doubt.
Enter developer Kevin Bunker, who led the effort to save the neglected structure while increasing the efficiency of the space. Bunker convinced state officials that the former school was an important resource worth saving. And City officials soon agreed, offering to defer the existing debt on the project. So did state entities, with Maine Housing providing resources beyond their traditional program offerings.
On the exterior, most of the building was repointed and the original windows and doors repaired. On the interior, the two historic main staircases were preserved along with feature beadboard wainscoting in the corridors, historic door casings and picture rails. To complement the collection of apartments created in the 1990s, the project team added two new units in a daylight basement----and managed to rehab the basement level while most units above remained occupied!
With one modified unit that's ADA accessible and historic fabric in place throughout the structure, the Rosa True building stands as an example of a creative, thoughtful rehabilitation that expands affordable housing stock at a time when Portland faces pressing affordability challenges. Kevin Bunker says, "Our aim was to save the building while increasing the efficiency…This was a relatively small project but [an] 1844 school… is worth preserving."