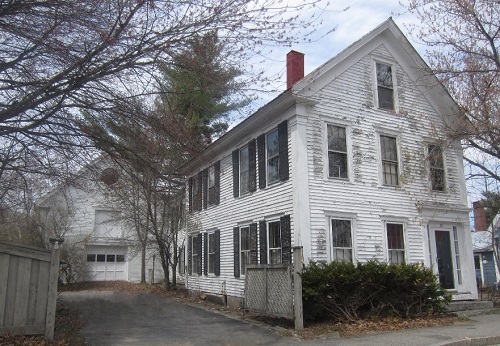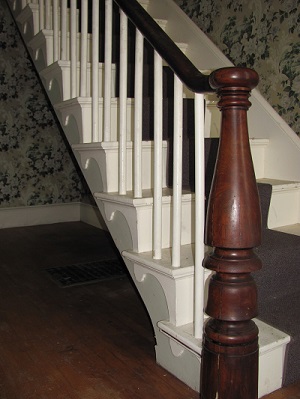 THE STORY
The James O. Crooker House, built about 1865, is a fine example of late Greek-Revival Style and retains many of its historic features. In 1867, James Crooker, a noted tinsmith and hardware dealer, also built a commercial building on Main Street to house his hardware trade during the second half of the nineteenth century.This building has since been occupied by three generations of L.M. Longley and Son, another independently owned hardware store.The house plays an important role in the history of the Town of Norway as the original home of a noted tinsman and business owner whose legacy of a full-feature hardware service, including custom metal fabrication, has had a substantial impact on the local built environment for generations. The Crooker House was listed in the National Register of Historic Places in 1988 as contributing buildings to the Norway Historic District. The house is currently owned by a trust along with the hardware store building and an adjoining commercial property on Main Street.
THE THREAT
The Crooker house is situated in the neighborhood adjoining downtown. The house is in good structural condition, but has been vacant for three years and is falling into disrepair. The trust has dwindling assets and can no longer invest in ongoing maintenance, Without a new owner, the house will continue to fall into disrepair. After years of decline, Norway downtown is undergoing revitalization. The house and the neighborhood are key to continuing the town's momentum.
THE SOLUTION
The Crooker House will require a buyer who will rehabilitate the house in concert with a preservation easement to ensure that the house retains its significant historic character, while furthering downtown revitalization.