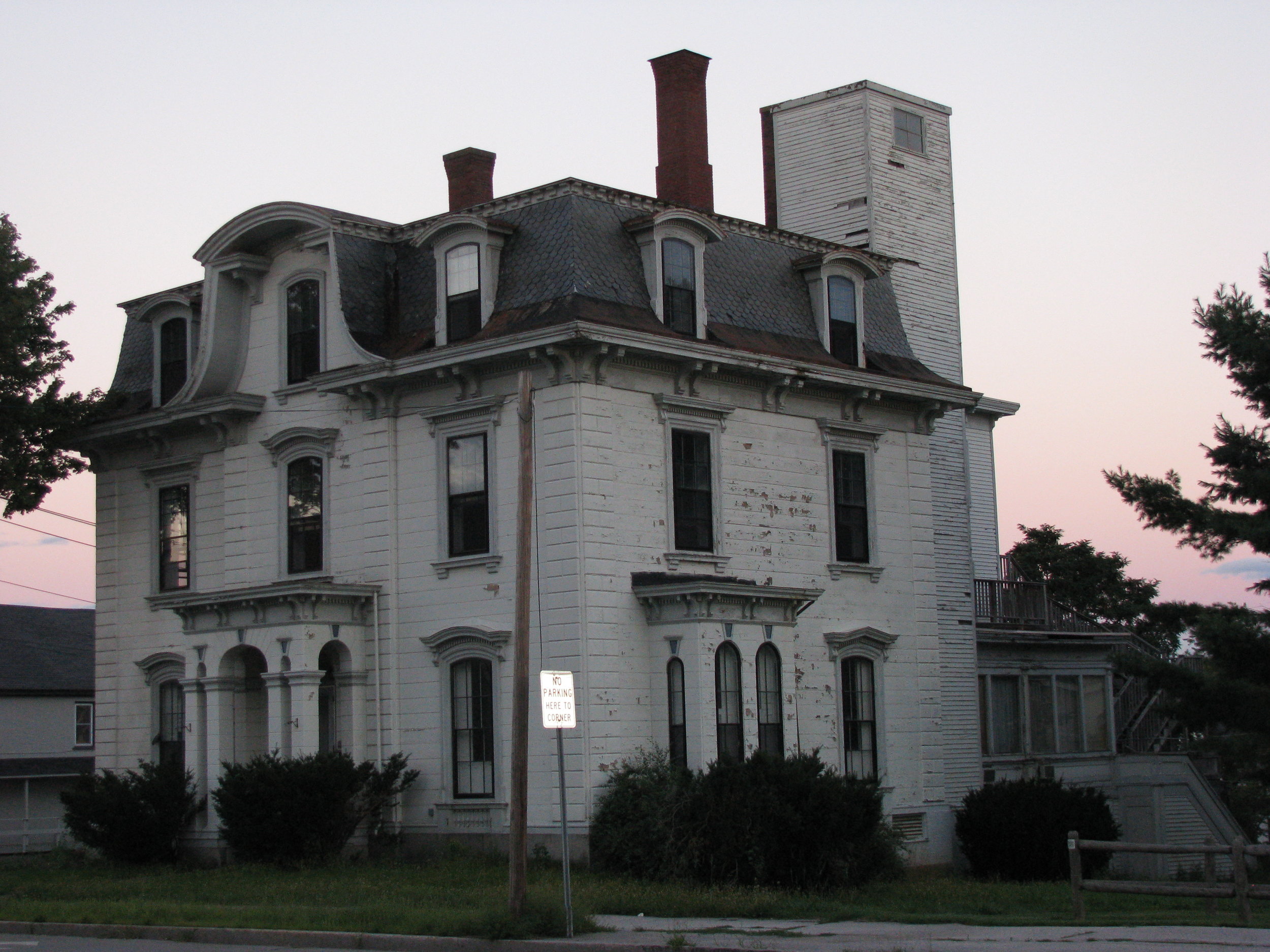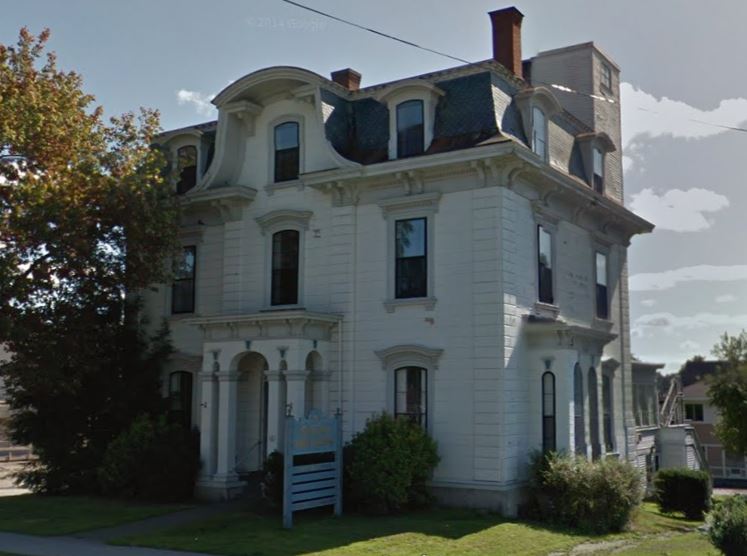 THE STORY
The Jonathan Eddy House built about 1855 was the first Mansard style building constructed in Bangor. Jonathan Eddy was a lumber merchant descended from the first settler of what is now Eddington, on the Penobscot River. Elaborate interior and exterior detailing connect the house to the Italianate designs of Maine architect Darius Lawrence. A native of Castine, Lawrence moved to Bangor during the building boom of the 1830s and is noted for a number of important houses. The early use of the Second Empire Style for the Jonathan Eddy house serves as a reminder of the wealth and ambition in Bangor in the early nineteenth century. In 1902, the house was adapted into the Home for Aged Men resulting in a considerable extension of the ell and the construction of an elevator tower both of which are present today. After the nursing home moved into a new facility in the area, the Jonathan Eddy house continued to be maintained and housed a social service agency until its sale in 2006. Since then the building has sat largely vacant.
THE THREAT
Unoccupied for nearly a decade, deferred maintenance and updated systems must now be addressed. Without maintenance and rehabilitation, this historic property will continue to deteriorate, causing loss of historic fabric and blight to the neighborhood.
THE SOLUTION
The current owner could seek financing and use historic tax credits to rehabilitate the building or consider its sale at current market value to a new owner who can make the necessary repairs and place the building back in service. The Jonathan Eddy House has great potential to resume its role as a fine mixed-use or residential building. Its location at the intersection of State Street and Forest Avenue where it is ringed by various businesses would make all or part of the ground floor ideal for office or other commercial use. The City of Bangor is supportive of adaptive use of historic properties and is eager to see this property become once again an asset to the city.