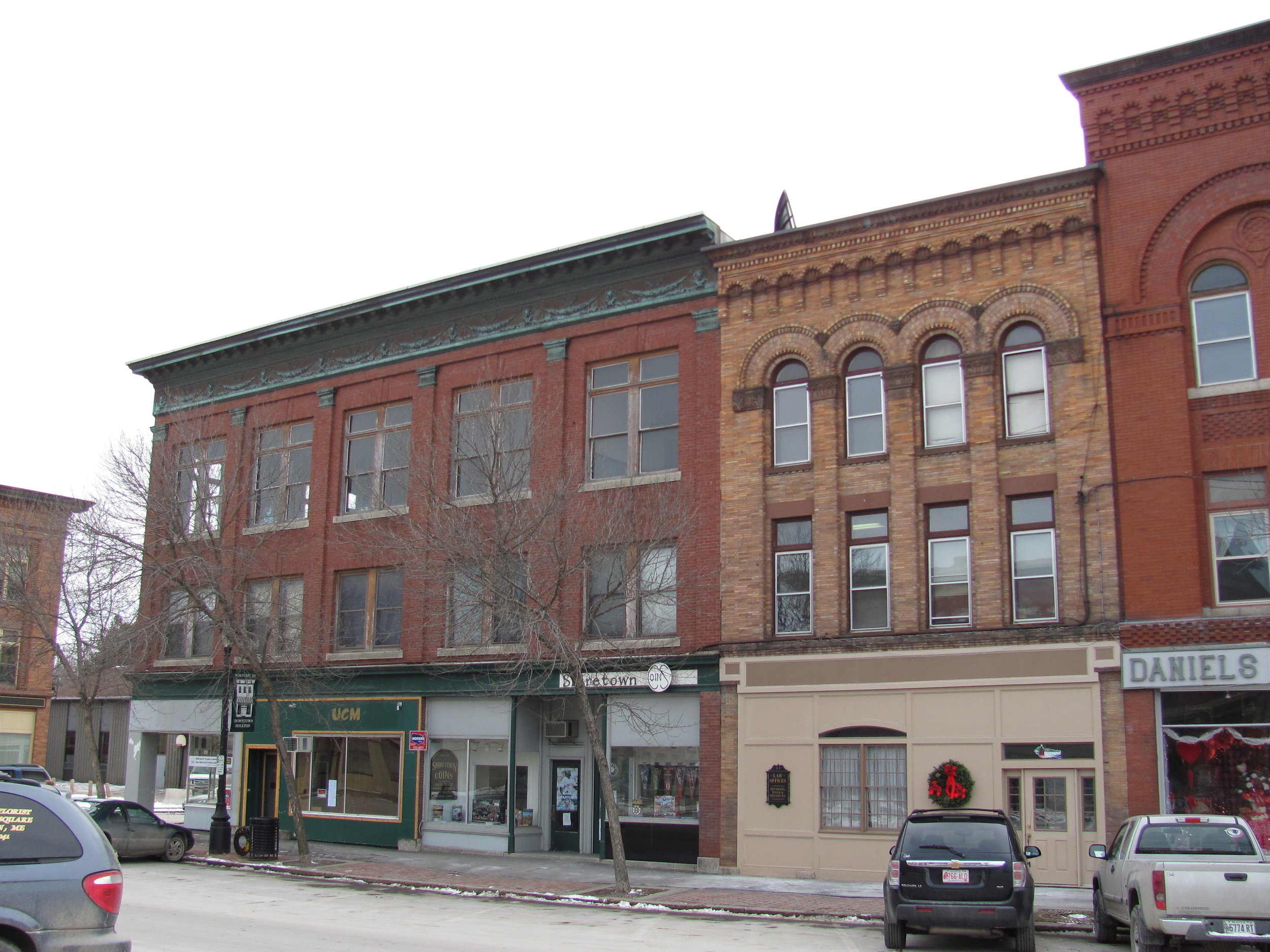 THE STORY
The J. M. Rice Block, built in 1897, is a contributing building to the Market Square Historic District of Houlton, which was officially listed in the National Register in 1980. The district is significant for its collection of large commercial buildings built during the economic boom resulting from the construction of the New Brunswick Railroad in 1870 and the Bangor and Aroostook Railroad in 1893. Standing three stories tall on a prominent corner on Market Square, the J.M. Rice Block is a large brick masonry structure on a granite foundation with Classical-Revival-style details. The building's namesake, J. M. Rice, owned a furniture manufacturing company named J. M. Rice & Co.
Since its construction, the building has undergone remodeling and its ground floor façade has been altered from its original design. In 1986, the J. M. Rice Block was included in a Downtown Revitalization Program for Houlton.
THE THREAT
The existing tenants were moved out of the building when the current owner identified a prominent commercial tenant and began efforts to rehabilitate the property. Unfortunately, the owner's financing fell through. As a result, rehabilitation efforts have been on hold for more than a year during which time the property has sat vacant.
THE SOLUTION
The J.M. Rice Block is included in the 2005 Downtown Revitalization Plan for Houlton. It has also been identified as a key building to be redone in order to bring additional activity to downtown. New financing or a new property owner needs to be identified to move the project forward and to bring businesses to the J. M. Rice Block building and the Houlton downtown.