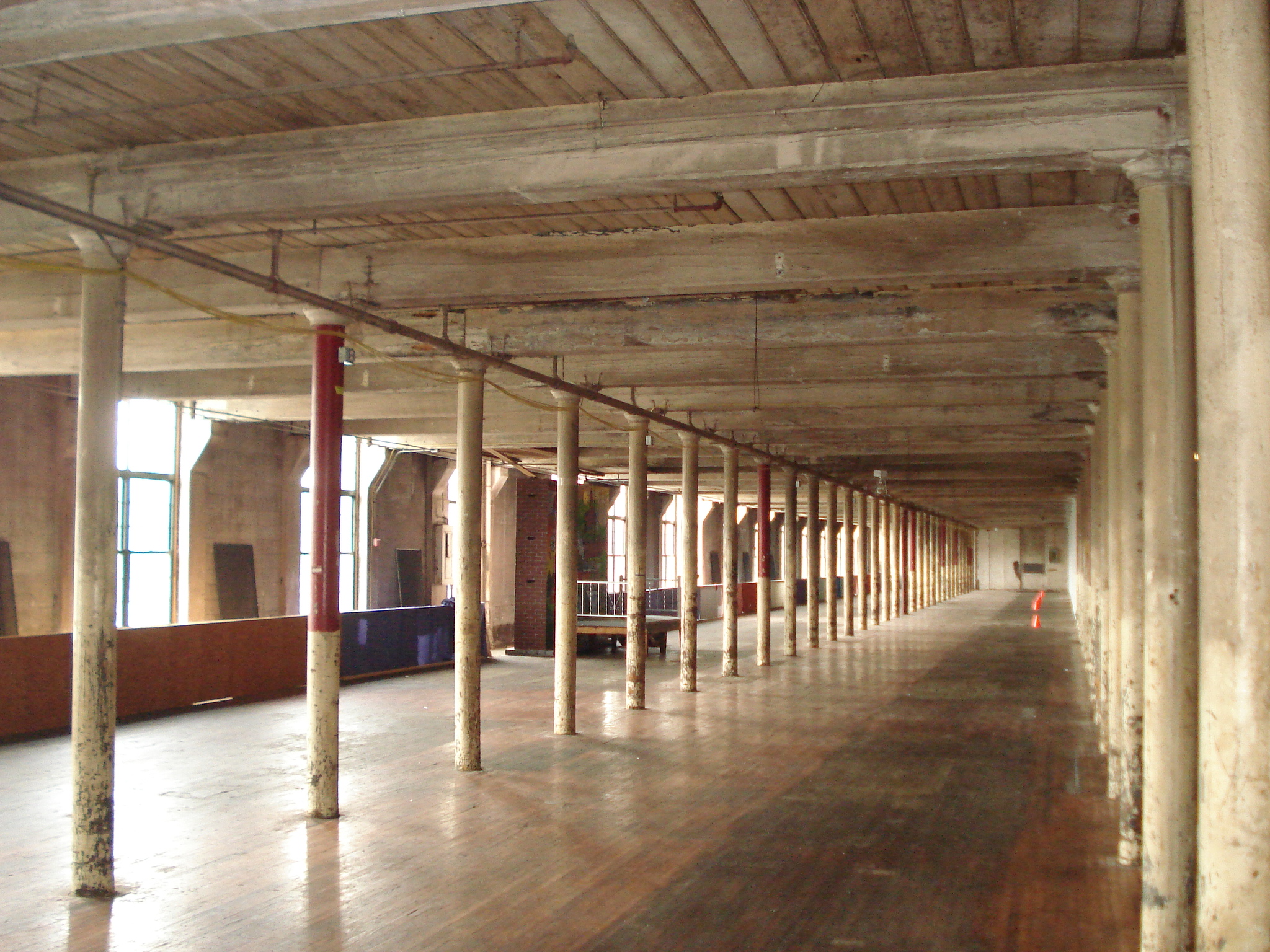 The Lewiston Mills are a significant historical and cultural part of Maine's woking heritage. The mill era in Lewiston, began in the mid 1800's, and prospered during the civil war, growing and expanding with the increasing population. Lewiston's location on the Androscoggin River proved to make it a perfect location for emerging industry during this time, but starting in the 1950's many of the textile mills began closing as more businesses and people moved out of the town center. As the mills closed, and population began to decline the historic mill district began to deteriorate.
Threatened by the risk of vacancy, arson, and historically incompatible redevelopments, the Lewiston Mills are at a high risk for demolition. Cowen Mill, pictured above, was listed on the national historic registrar, later condemned and destroyed by arson. The canal system has been proposed to be filled, and the Avon Mill may be razed in order to accommodate a traffic circle. Bates Mill# 5 was recently threatened by a demolition order, but has since been reevaluated with hopes of becoming a premier convention center.
Appropriate adaptive reuse projects are desperately needed in order to preserve and restore the defining character of the area. The cities of Lewiston and Auburn could examine successful mill rehabilitation projects in other cities, and develop a strategic plan for the remaining mills.