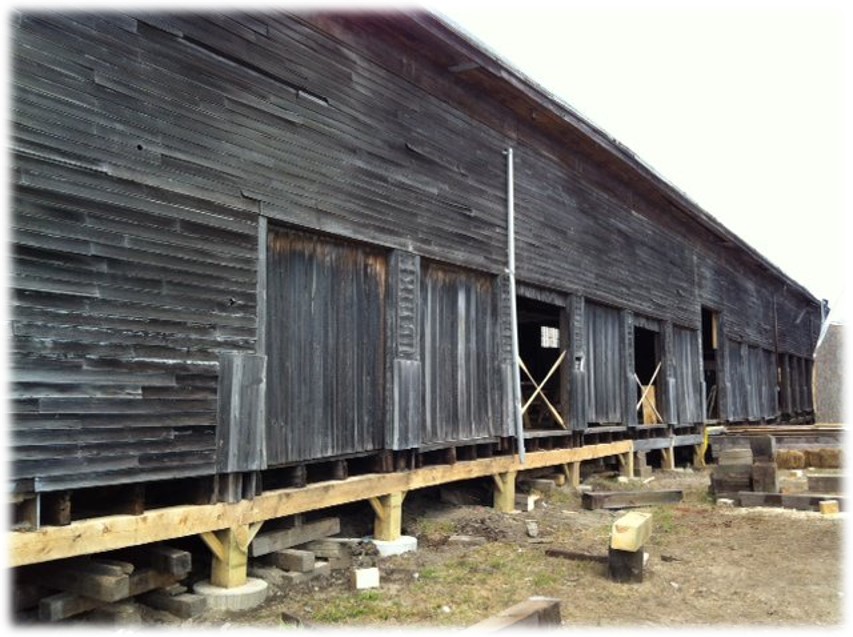 The Story: As fuel costs rise, Maine is wisely increasingly looking to alternative forms of transportation that save money and lessen the impact on the environment. In addition to new technologies, existing infrastructure, such as railroads are a great potential resource. An example of a property that can be preserved with this new green purpose is the adaptive use of the Hallowell Freight Shed as a passenger depot, or the reuse of the rail station in Greenville Junction, for passenger or freight service.
The Threat: Many rail stations and other railroad infrastructure face similar threats from demolition or ongoing neglect. Passenger service has long-since been discontinued along most of Maine's railways, though rising energy costs are causing automobile-focused commuters to re-think the potential of alternative transportation. Preserving existing infrastructure to facilitate alternatives is prudent.
The Solution: Increased awareness that historic railroad buildings are not just part of our past, but possible gateways to future transit and transport options for Maine.