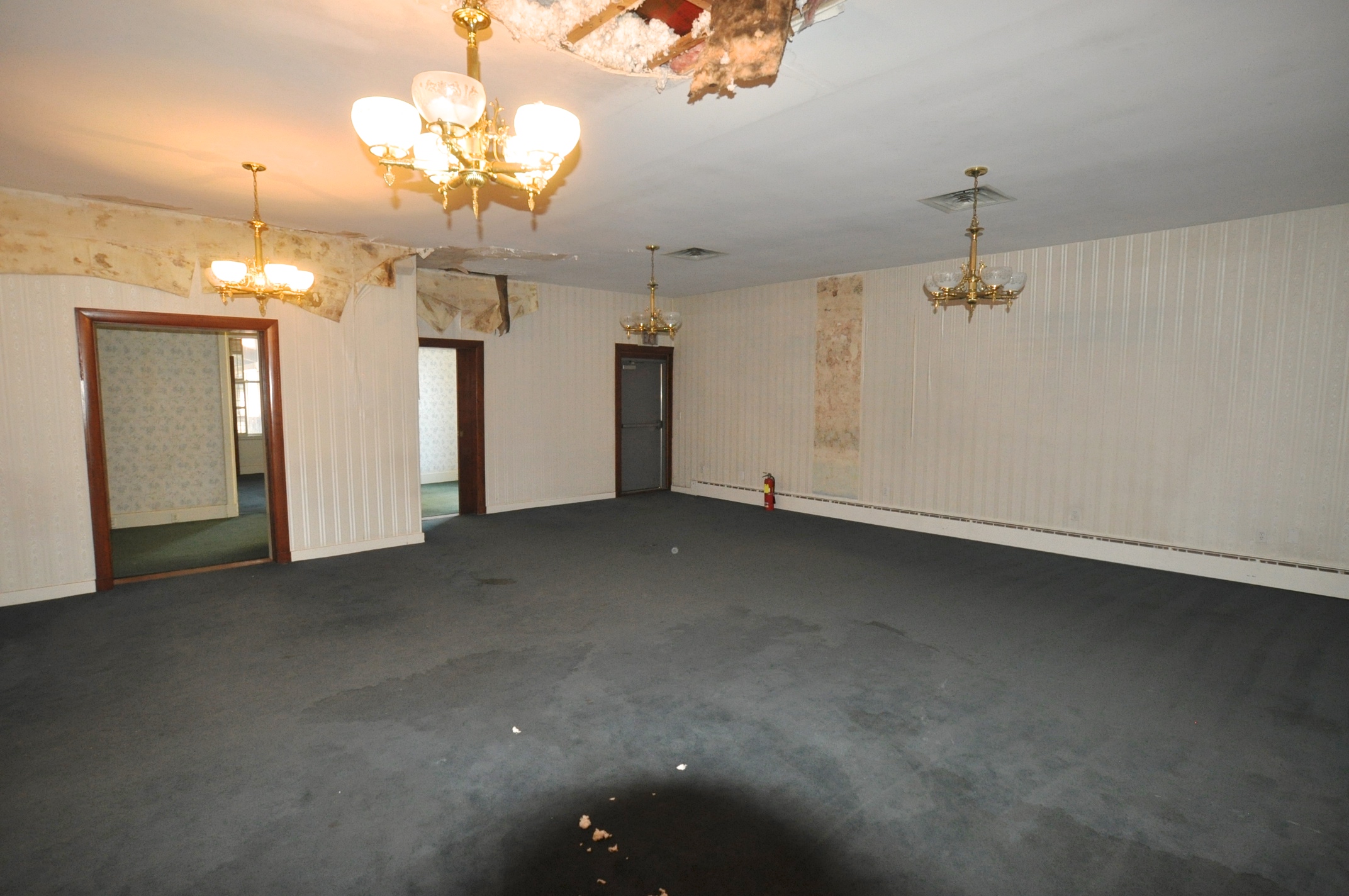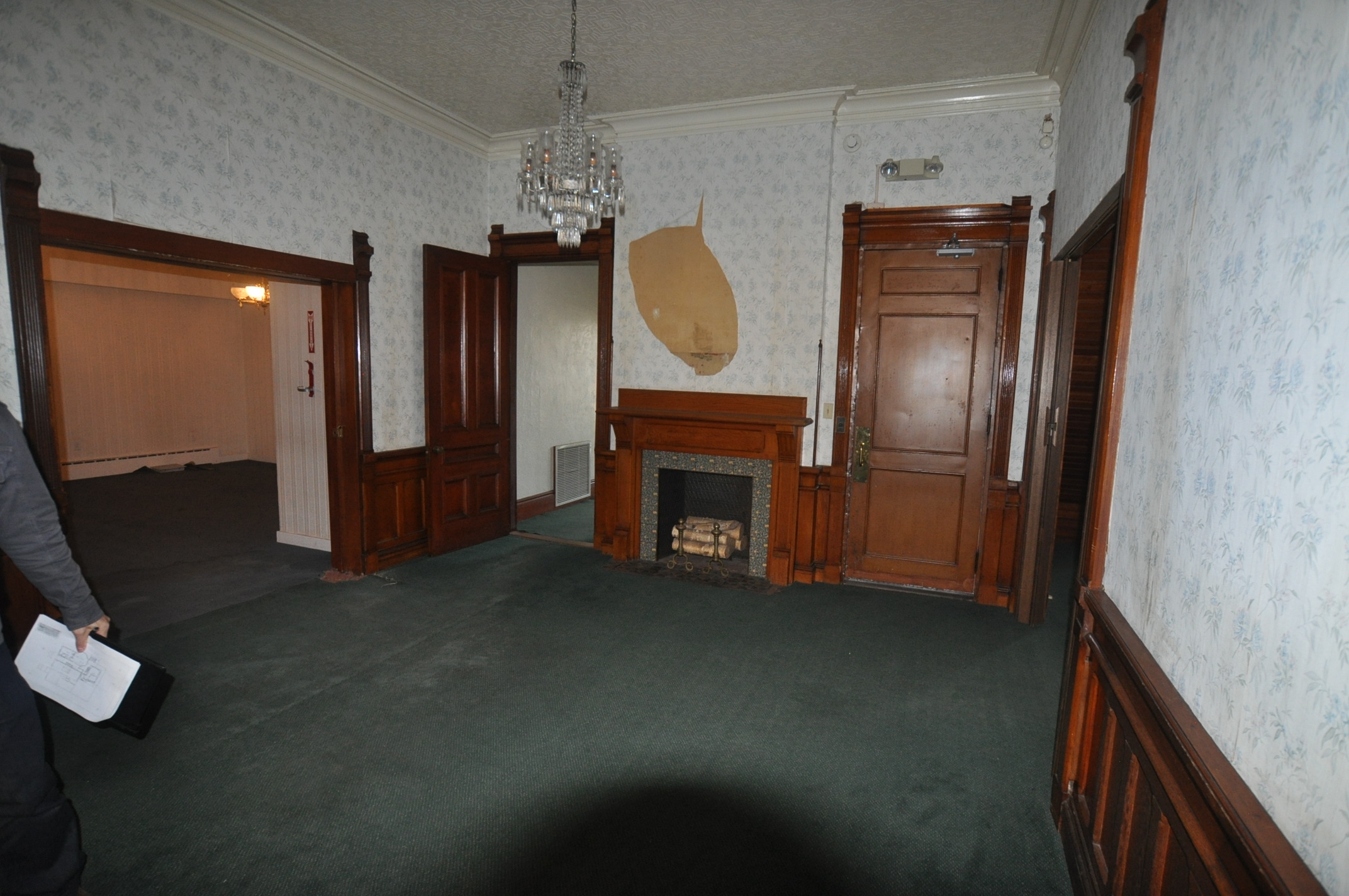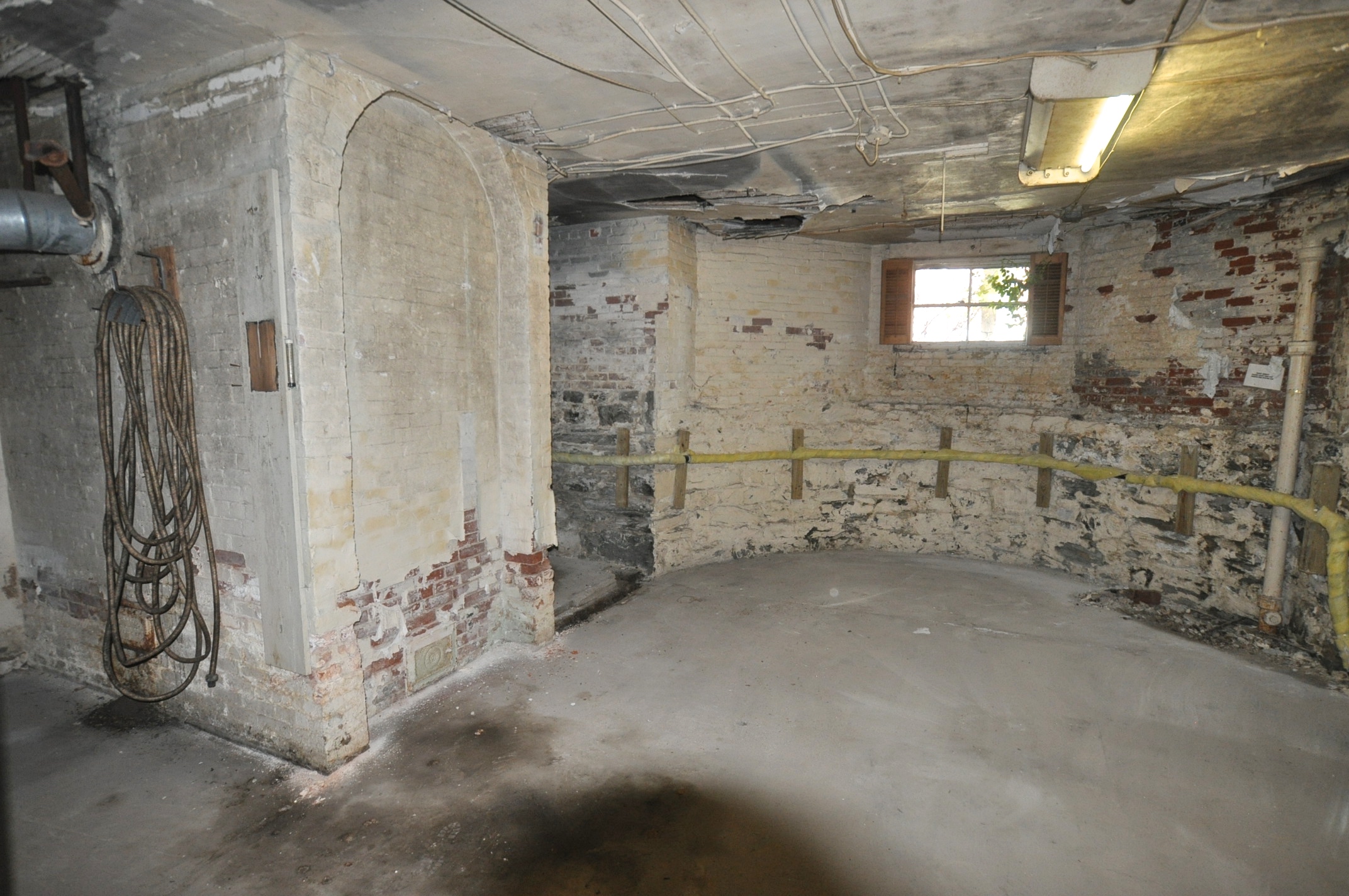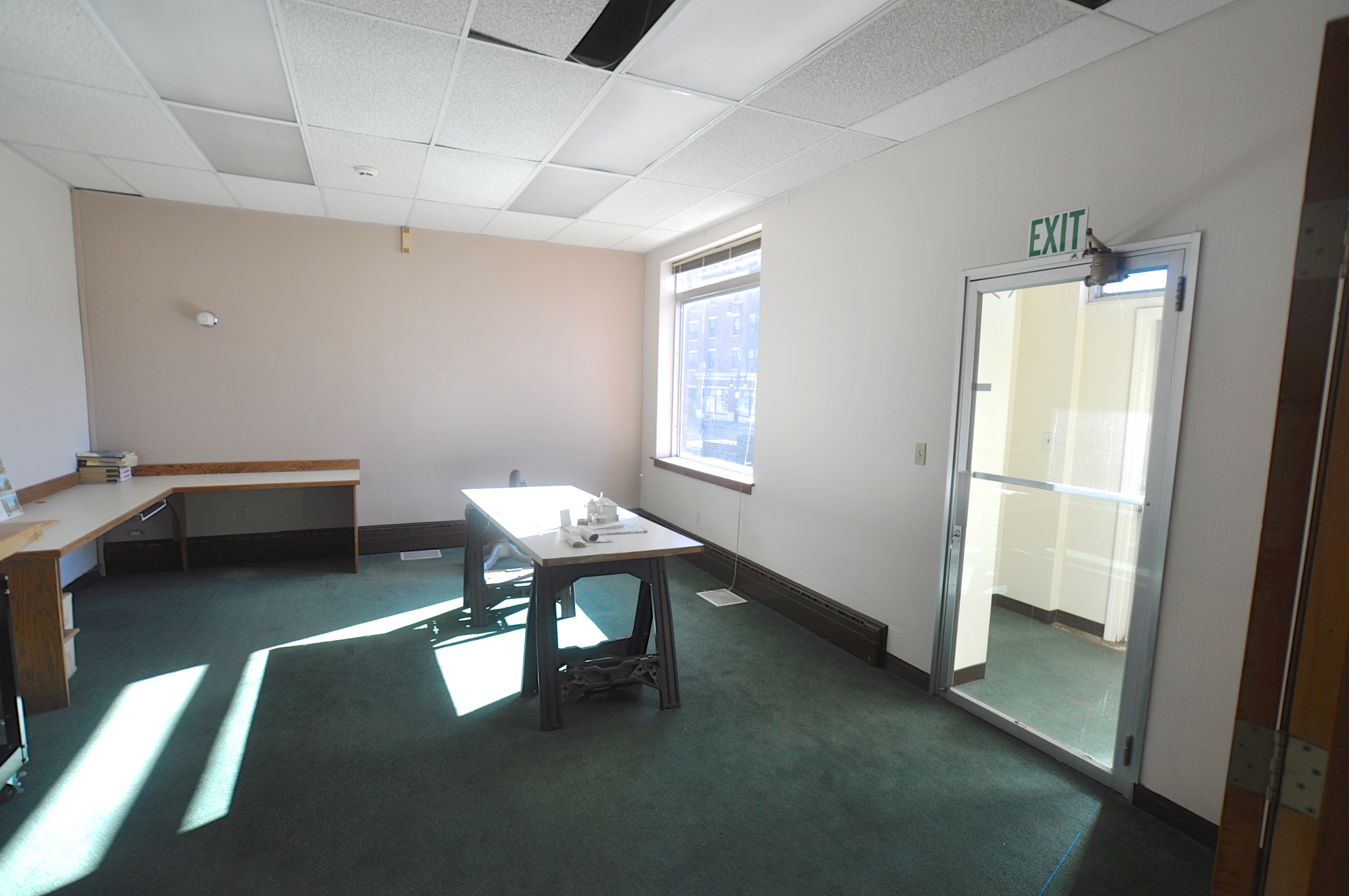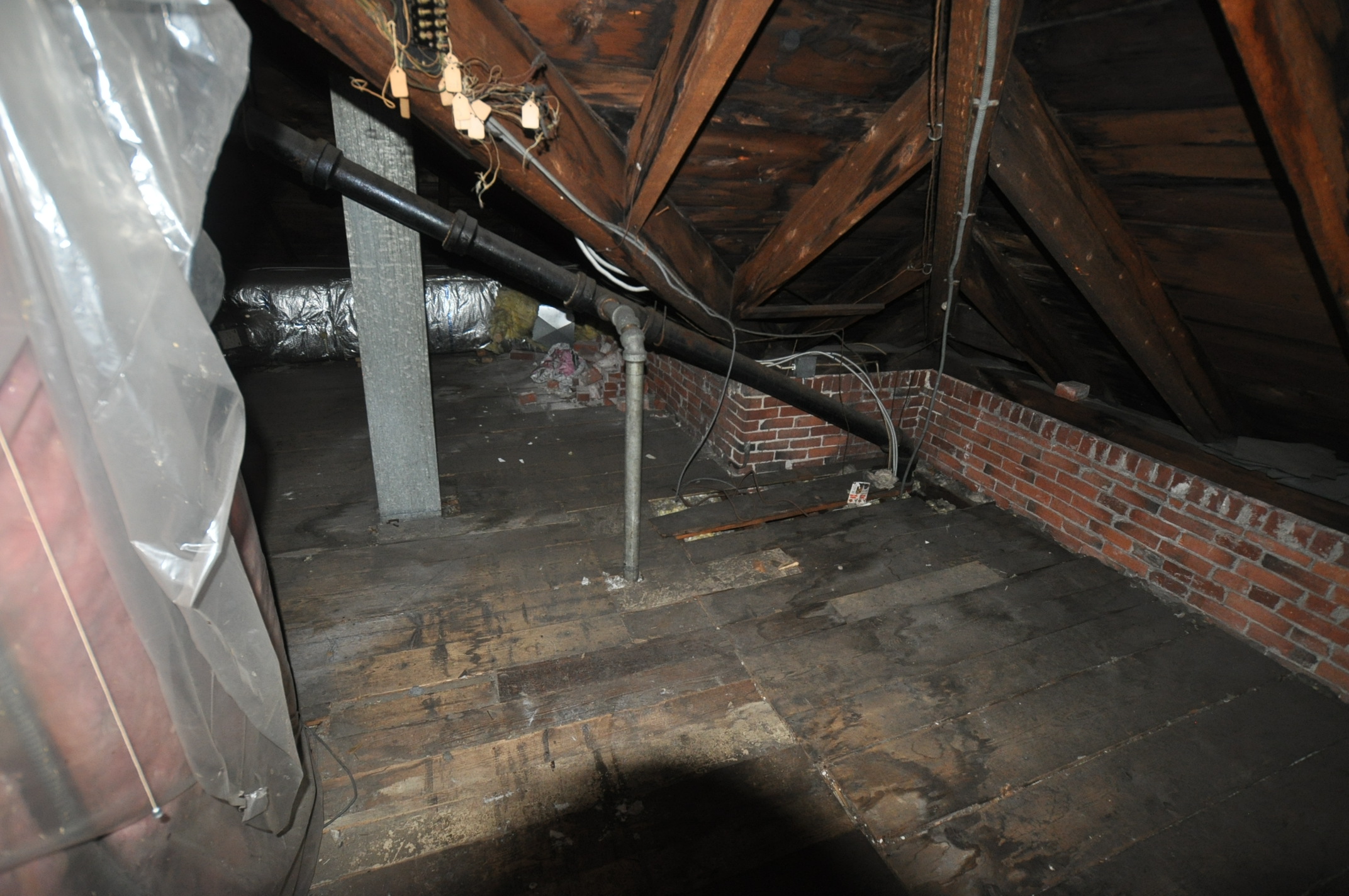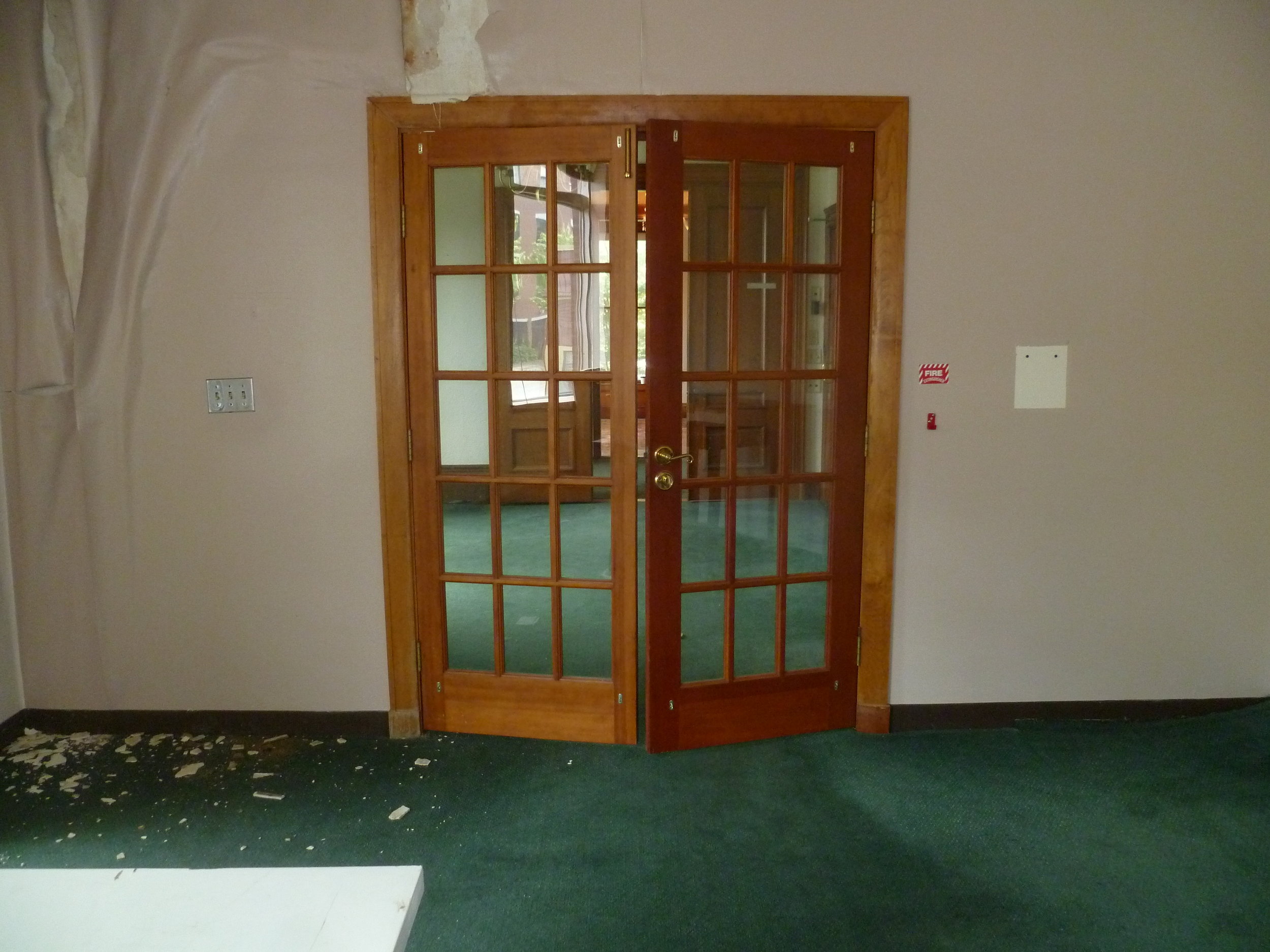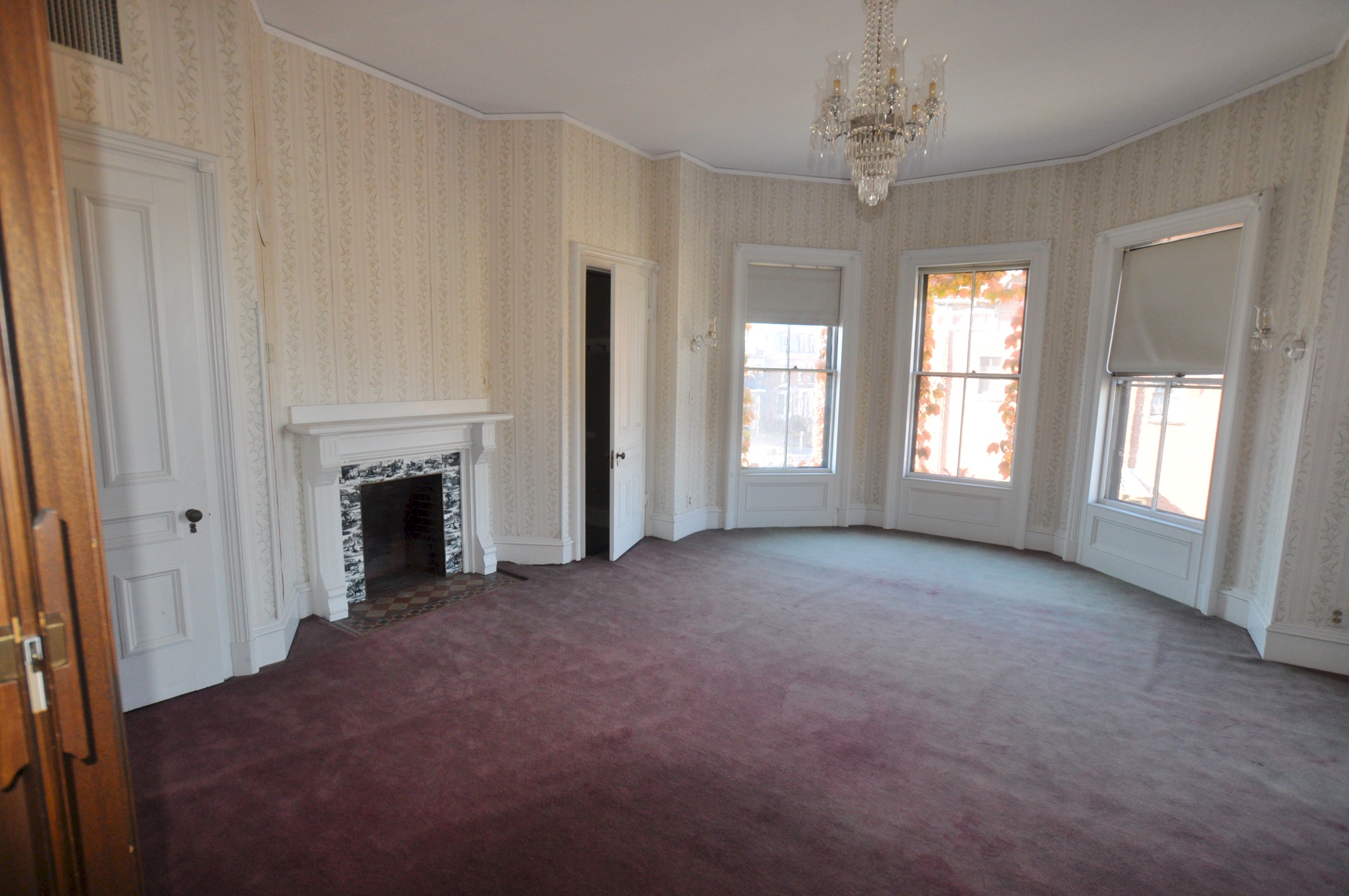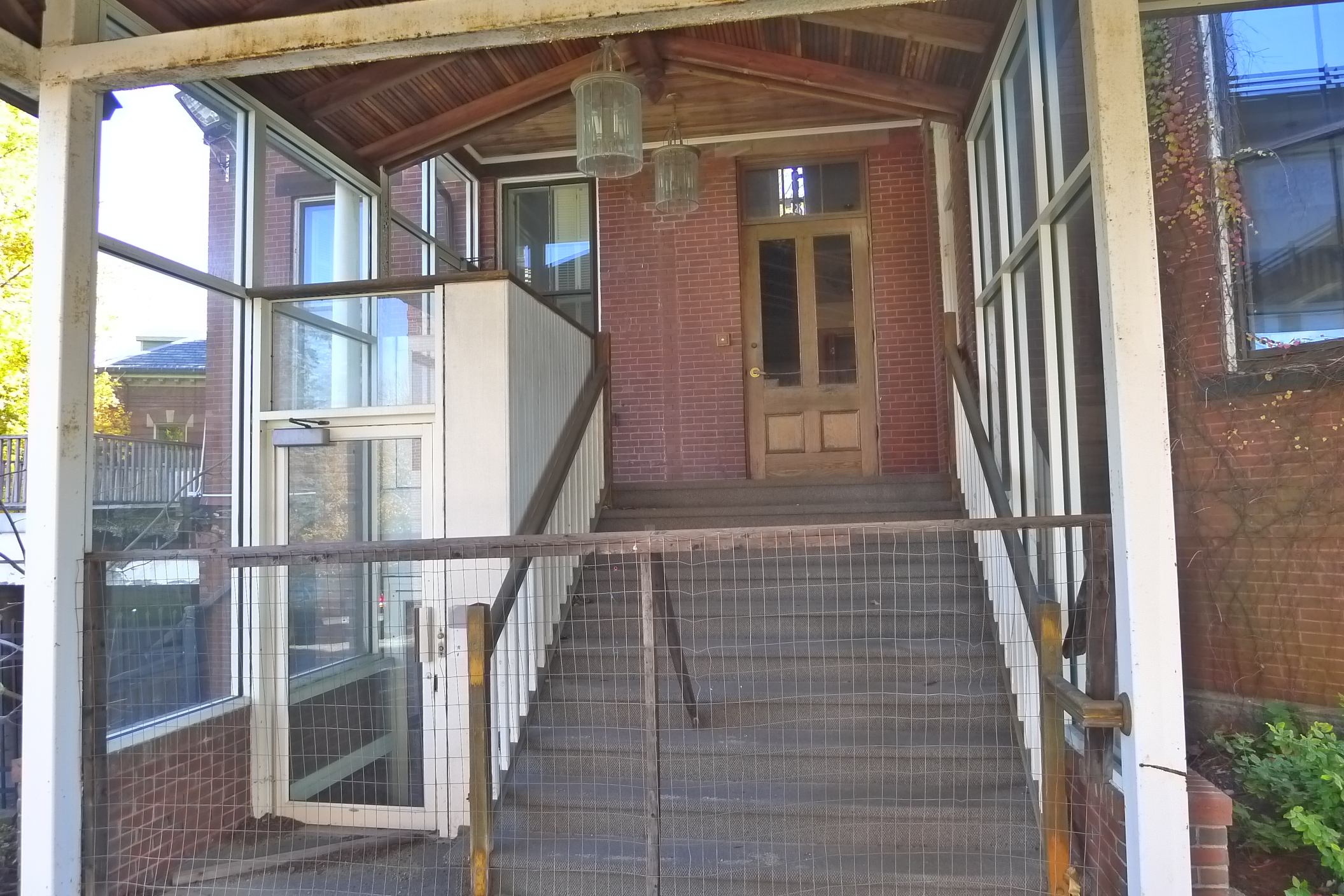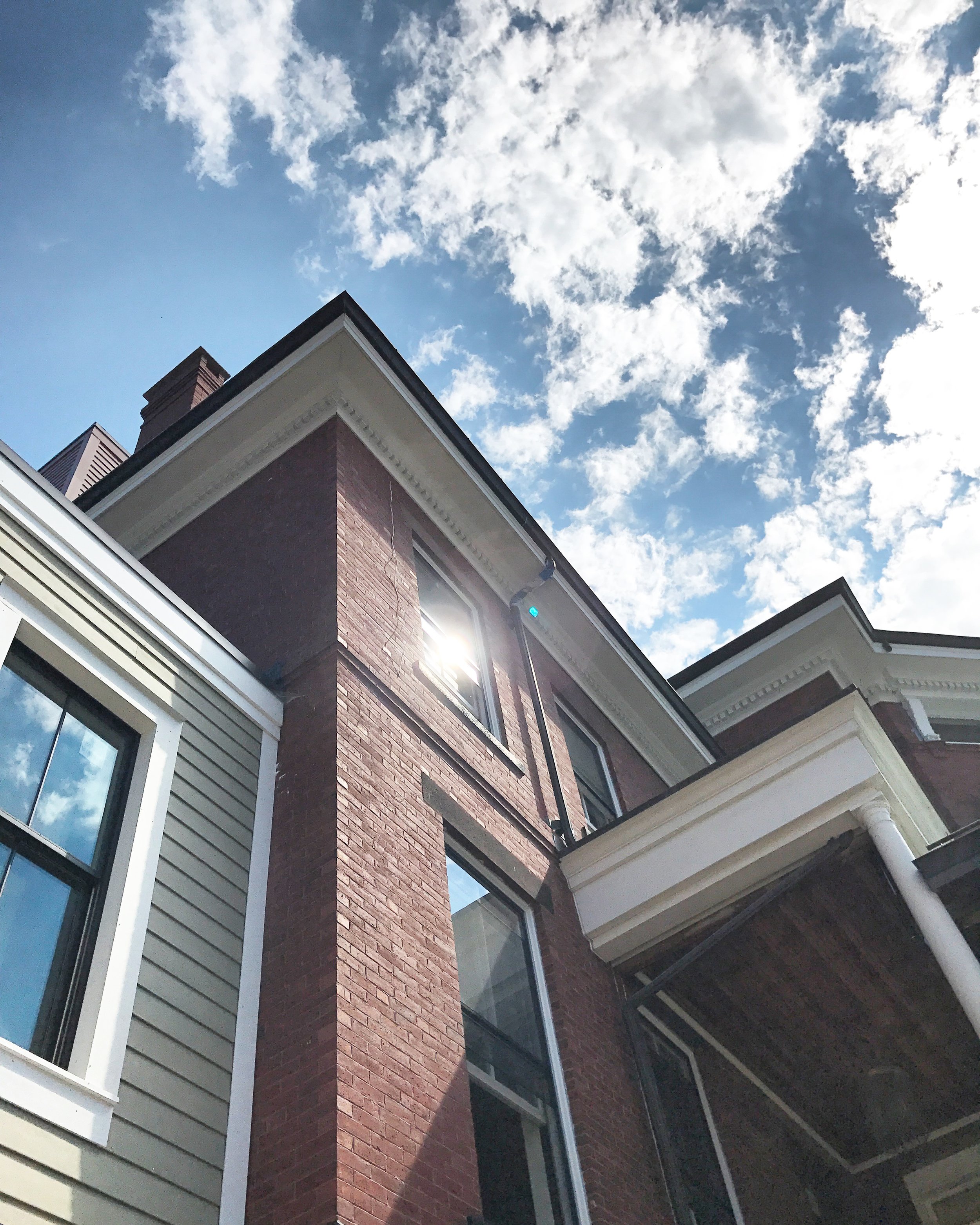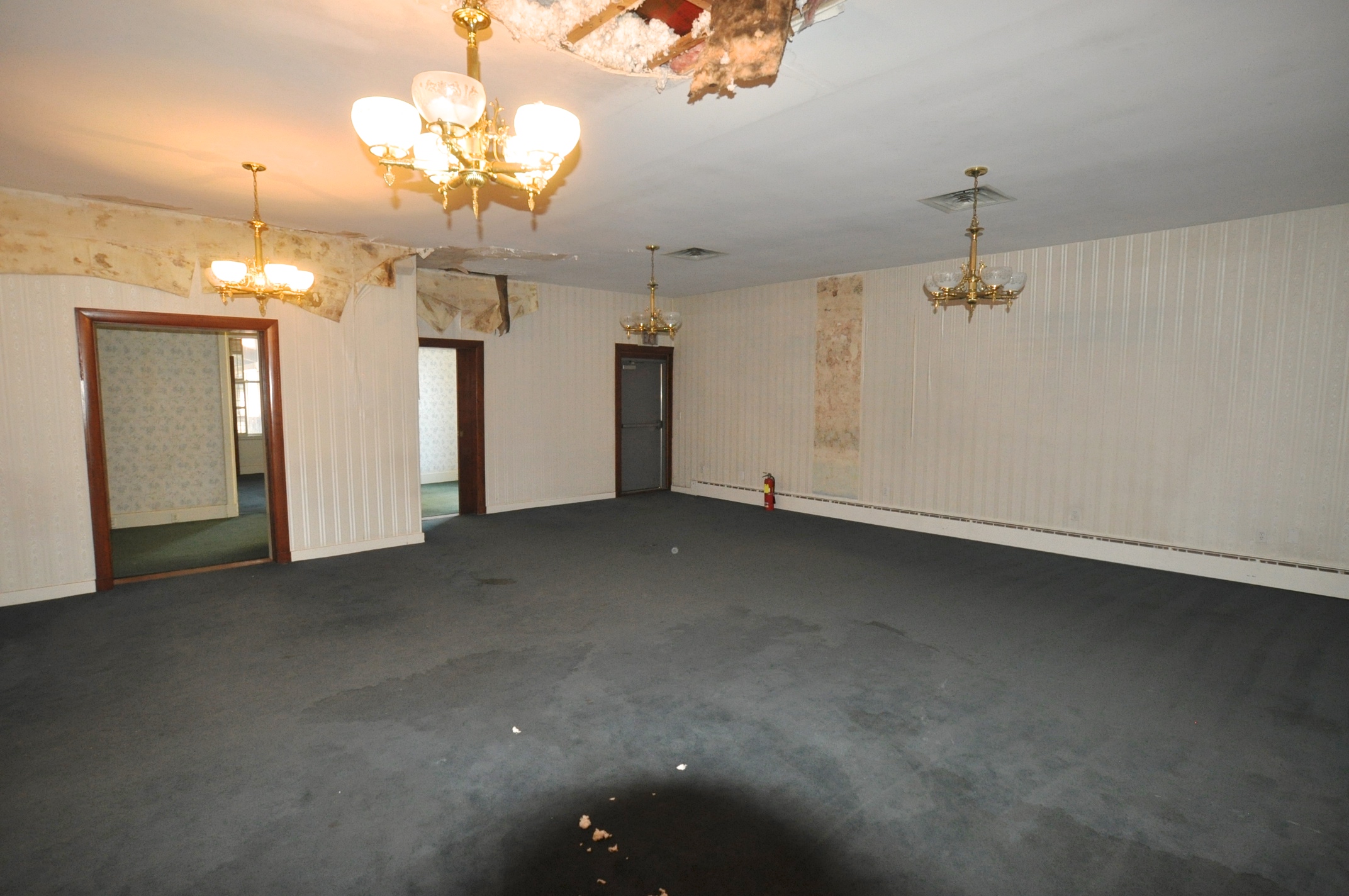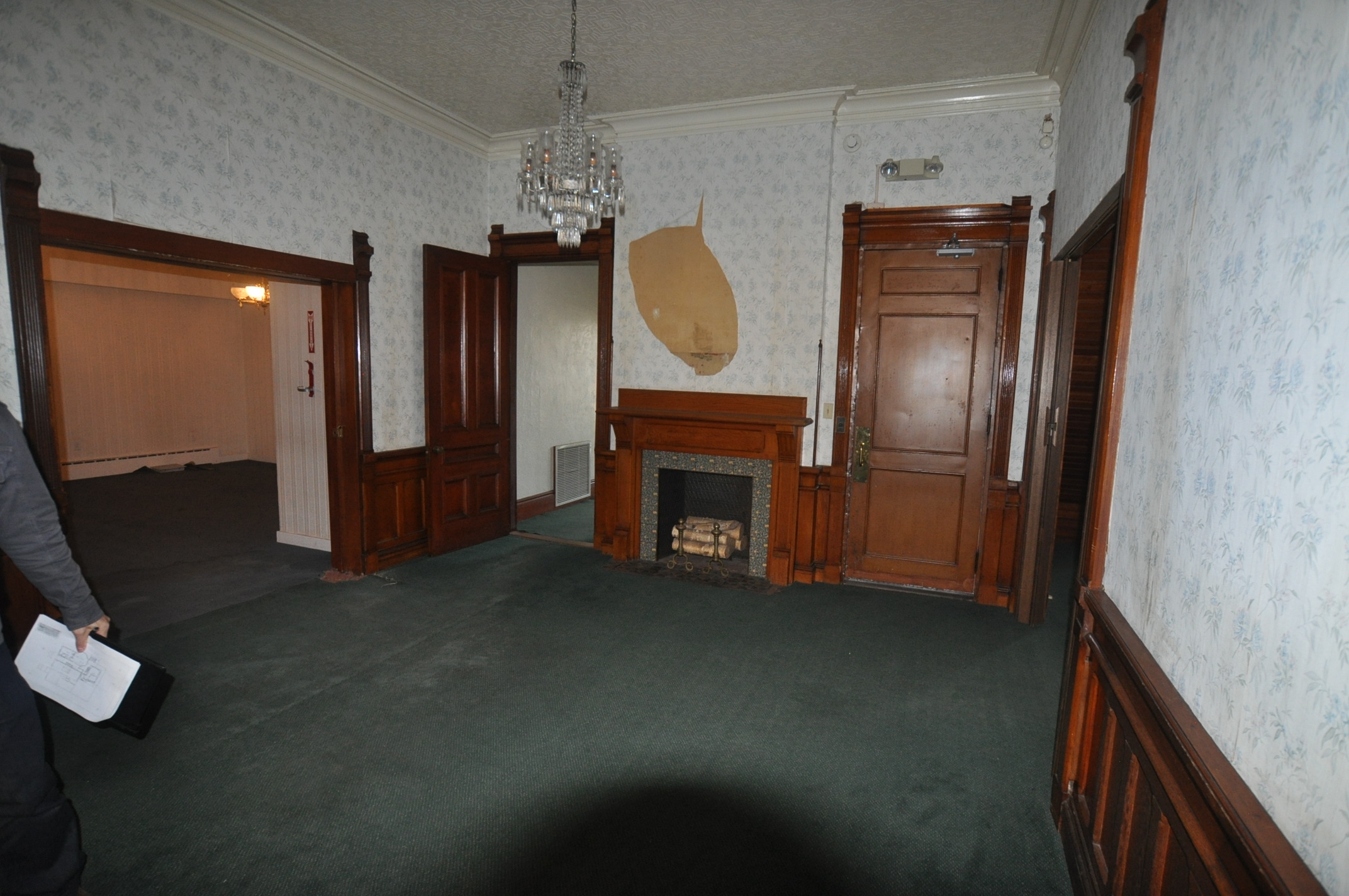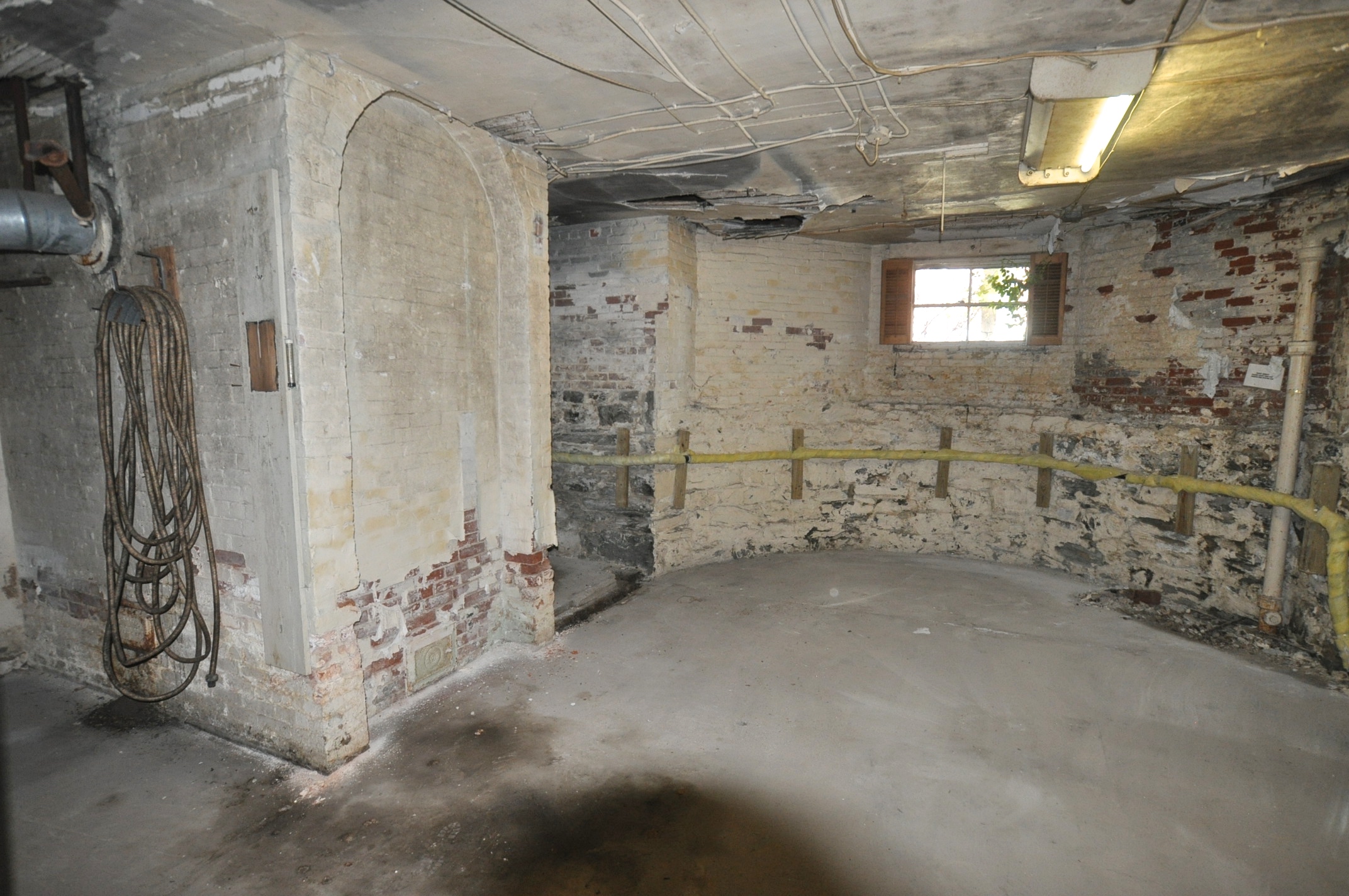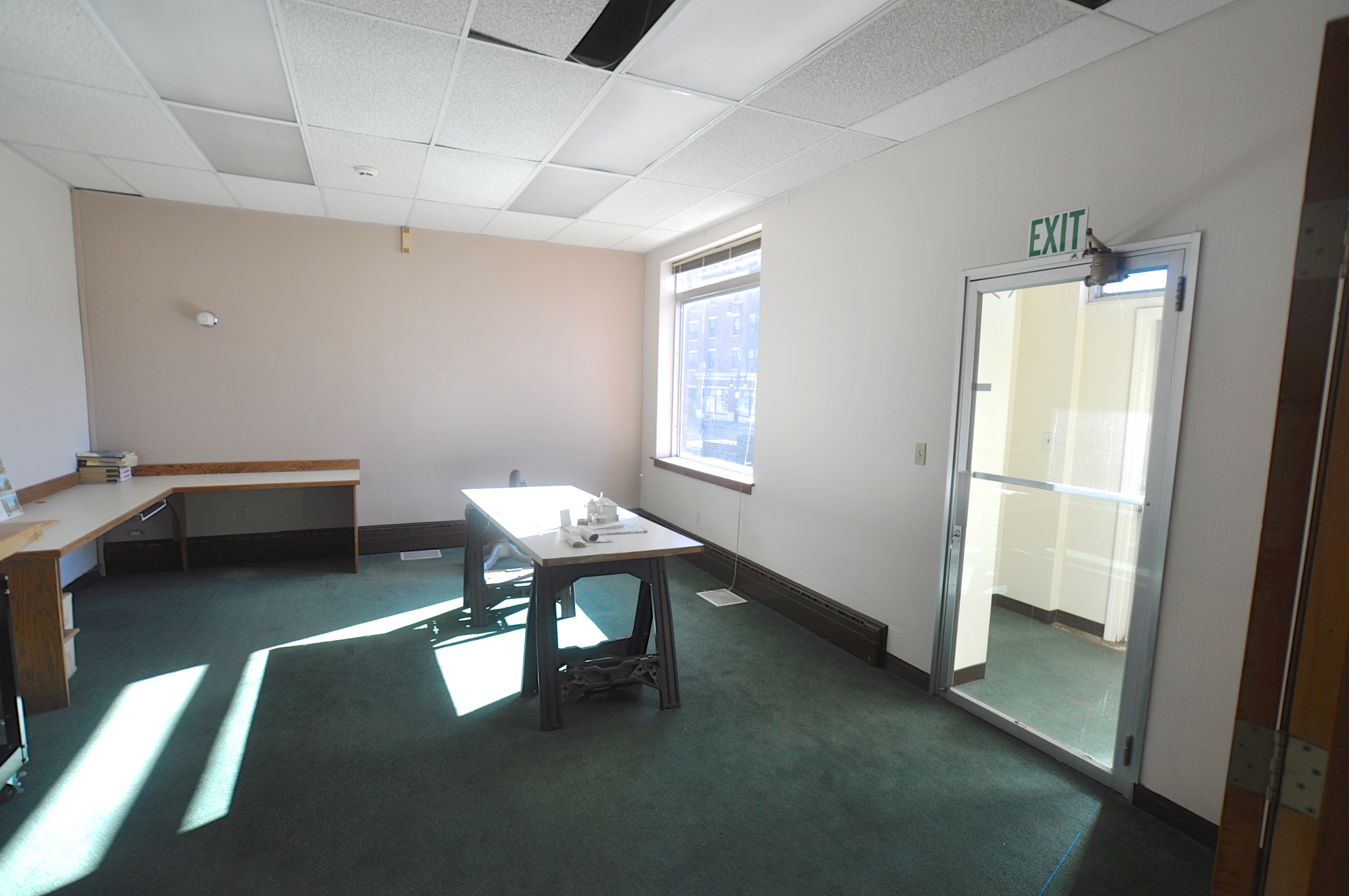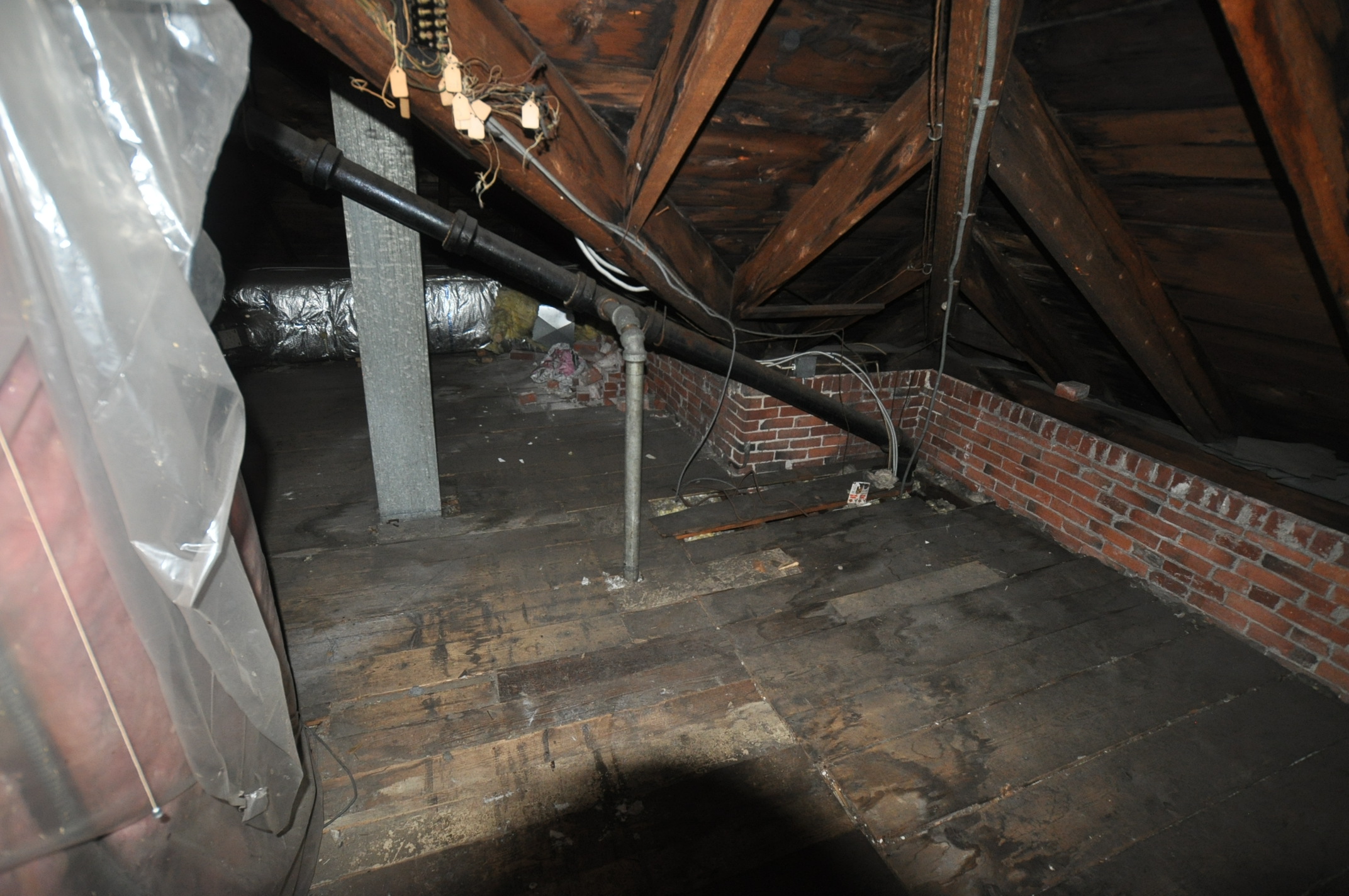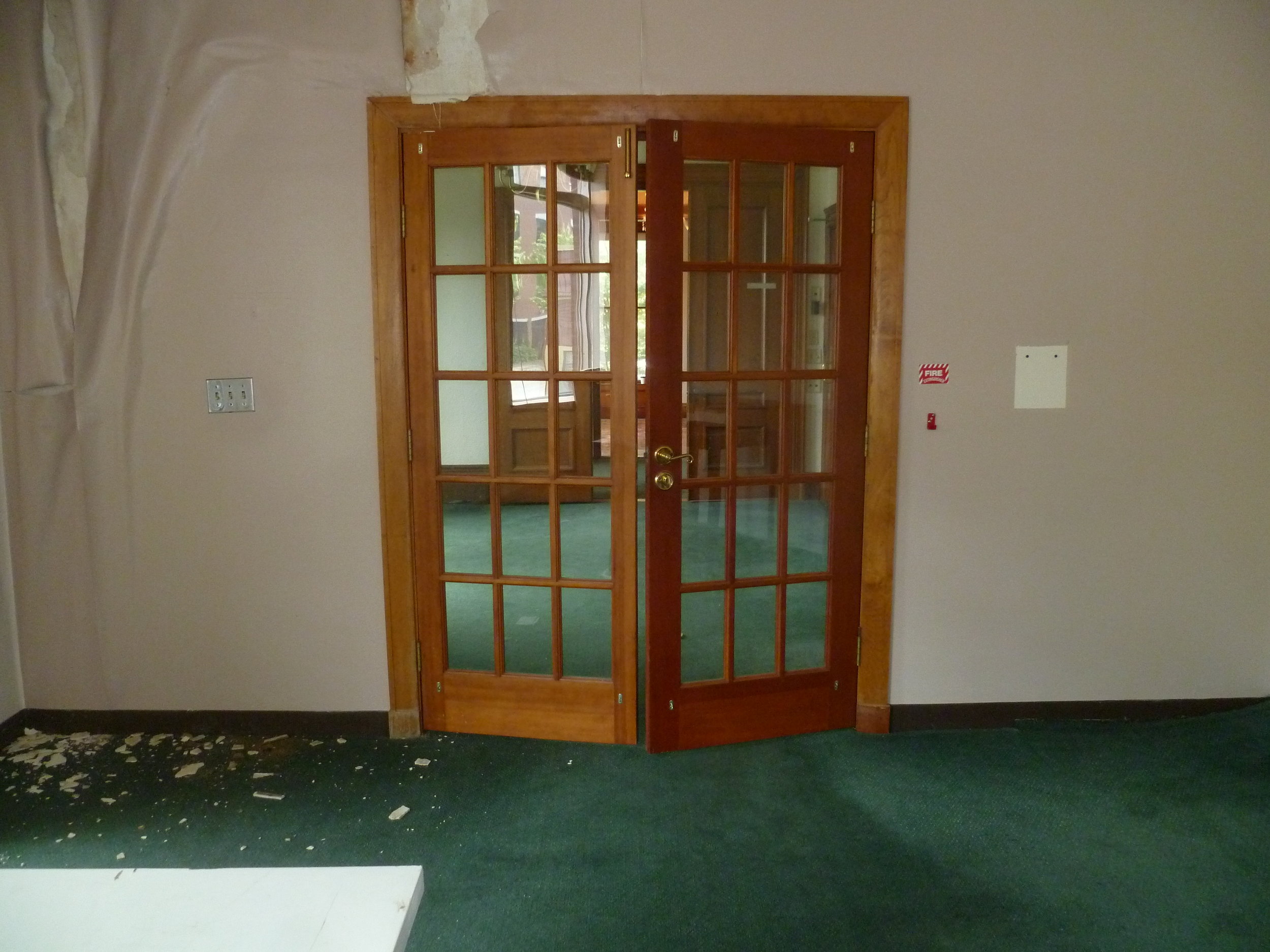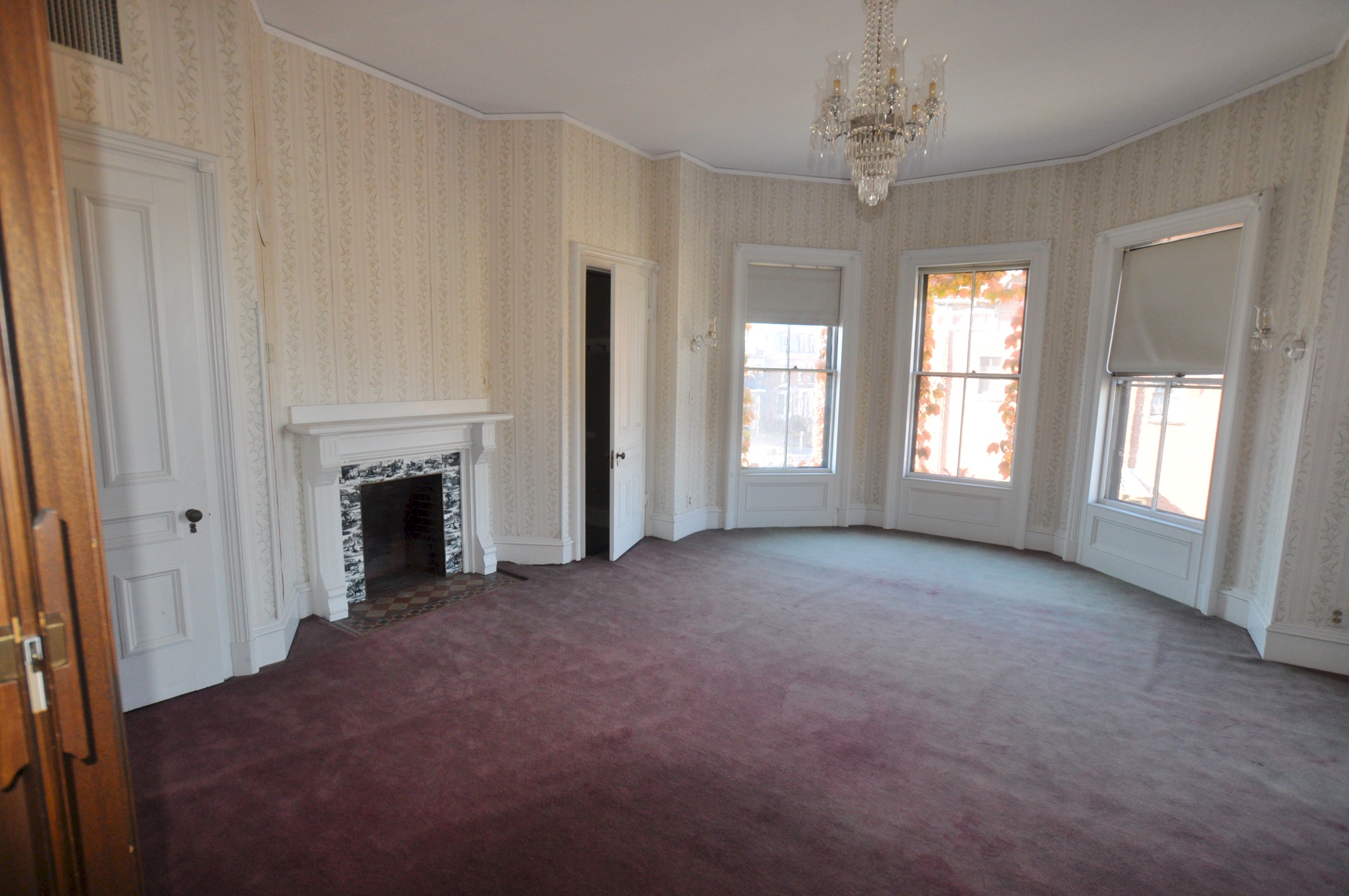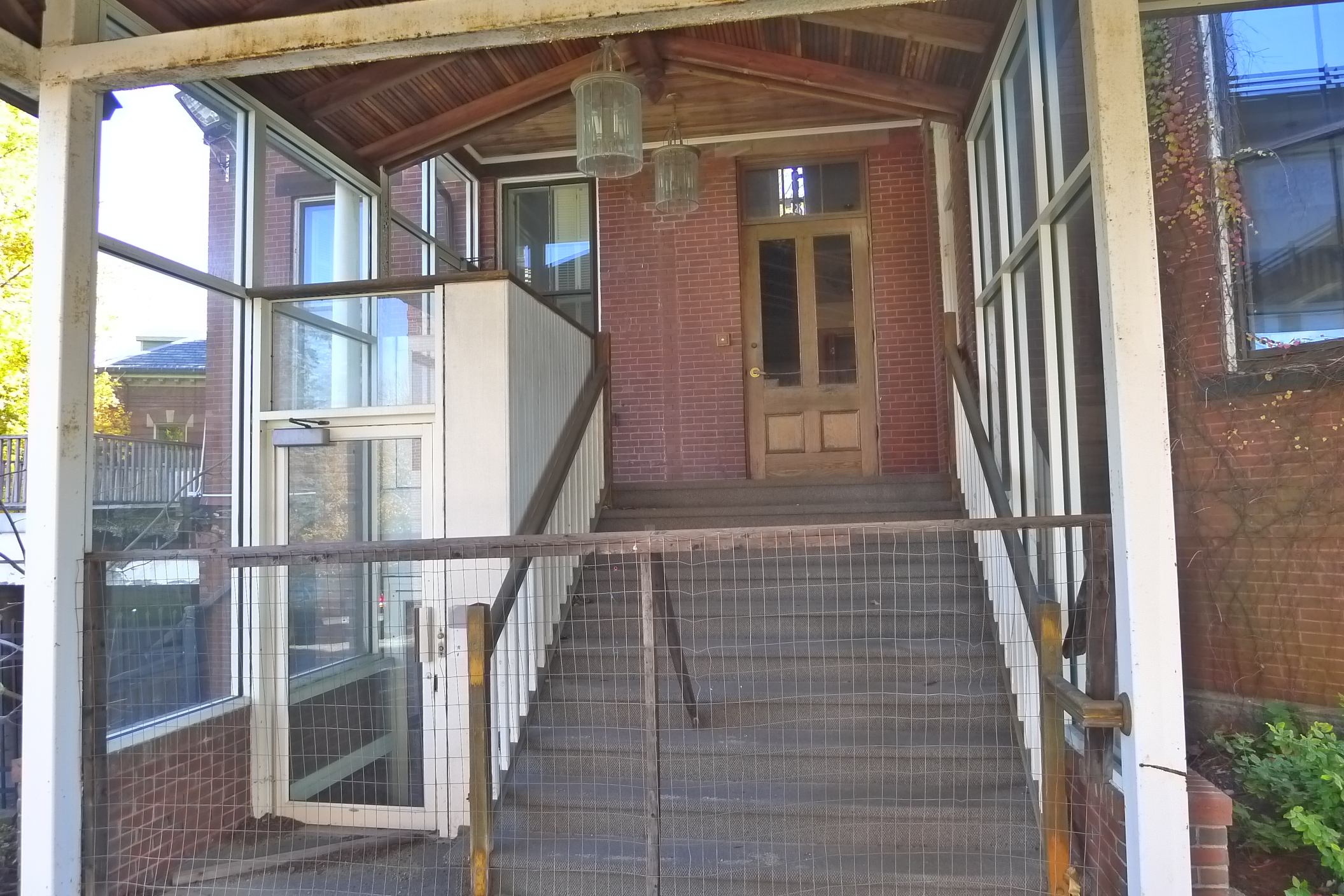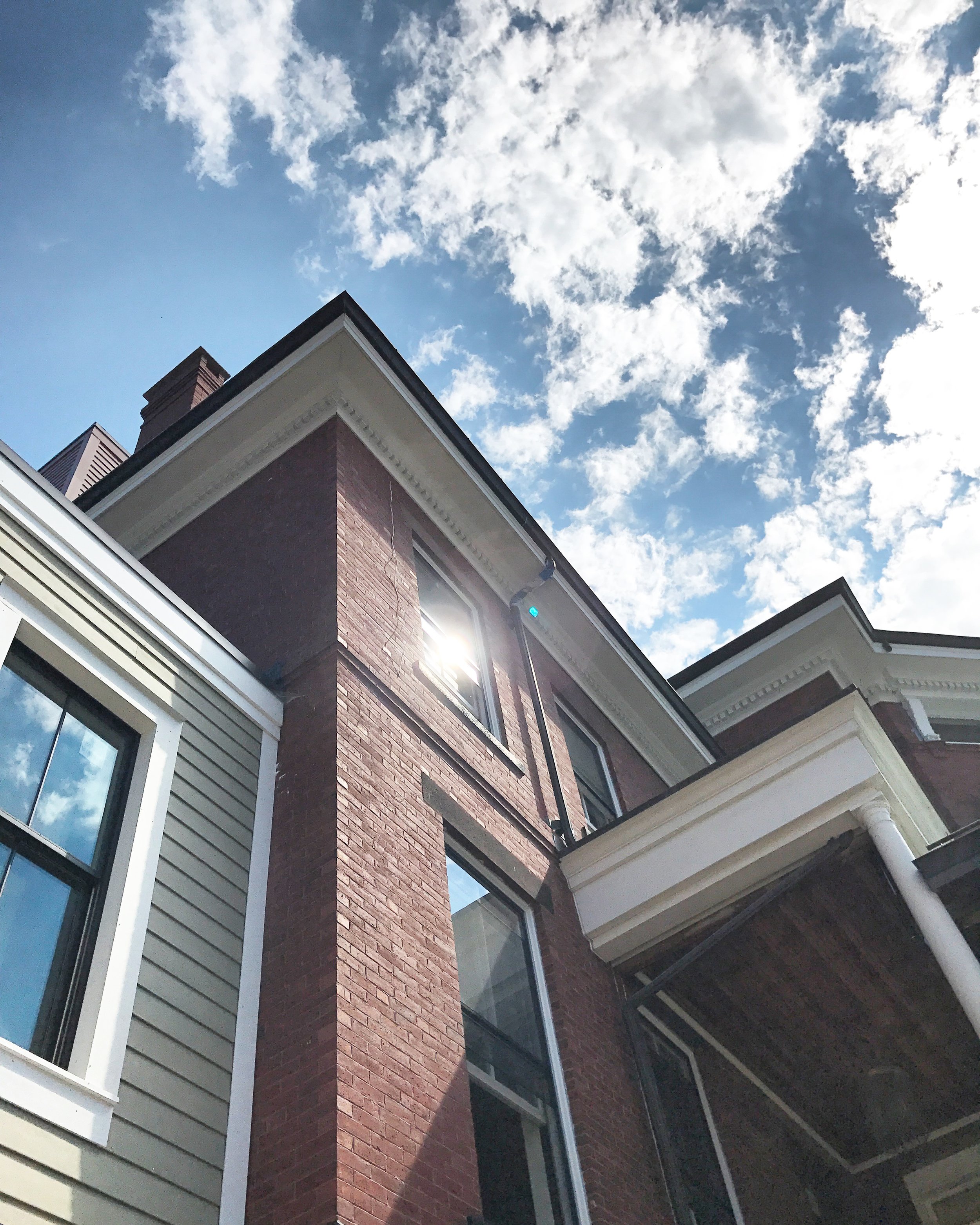 The Mellen E. Bolster House on Congress Street in Portland was designed by Francis Fassett in 1881 and built as a single-family residence for a wealthy dry goods purveyor. Fassett was one of the premier local architects of his time, and is credited with many outstanding Victorian –era residences built in Portland after the Great Fire of 1866. His influence is instantly recognizable in the West End, where prized mansions designed by Fassett or his protégé, John Calvin Stevens remain standing. The Bolster House is one of the rare properties on which the two architects collaborated.
Hay & Peabody Funeral Home purchased the Bolster House in the early 1900s and installed the beautiful Seth Thomas clock still visible out front. In the ensuing years, the funeral home moved out and the once-grand mansion deteriorated. After standing vacant for over a decade, new owners Nate, Tony and Jake DeLois and Jeff Harder purchased it in 2015 and initiated plans to convert the single-family residence into a 15-room hotel and spa with a 49-seat restaurant. The hotel is now named The Francis, in honor of one of its designers, and the restaurant is called Bolster, Snow & Co.
Conditions in the building prior to development were less than ideal. The gas, electric and water services, along with modes of access and fire safety systems, all needed attention and updating. Windows were in poor condition and required major refurbishment, and some of the floors were unusable due to water damage and years of wear and tear. Luckily, some historic features were reasonably well-preserved; a good portion of the original wood flooring was covered in carpet and needed only refinishing. One of the first things guests now notice is the beautifully restored front doors' stained-glass windows, and the wow factor continues in the lobby with simple furnishings that allow the fireplace mantle and inlaid floors to shine.
The scope of work included refurbishing all historic features, modernizing building systems, installing an ADA compliant elevator and carving out spaces for 15 hotel rooms and a modern restaurant. One of the biggest challenges involved plumbing: the building previously had 3 restrooms. Today it has 18.
On the exterior, a major concern was the deterioration of the rear brick wall and the roof of the former garage. The roof needed to be reinforced and replaced and the brick needed to be stabilized. Fortunately, a good portion of the wall could be dismantled and re-bricked. The revitalized garage became a ground floor suite for the hotel that became instantly popular among guests.
Long vacant, this treasure on Congress Street is now available to the entire community. Over twenty jobs have been created. The Bramhall Square neighborhood, which is experiencing a renaissance fuelled by entrepreneurs who've opened Tandem Bakery, Bramhall Pub, The Roma, and Trattoria, is even stronger. And Maine's largest city can offer visitors a small, charming hotel that celebrates the region's mercantile past.