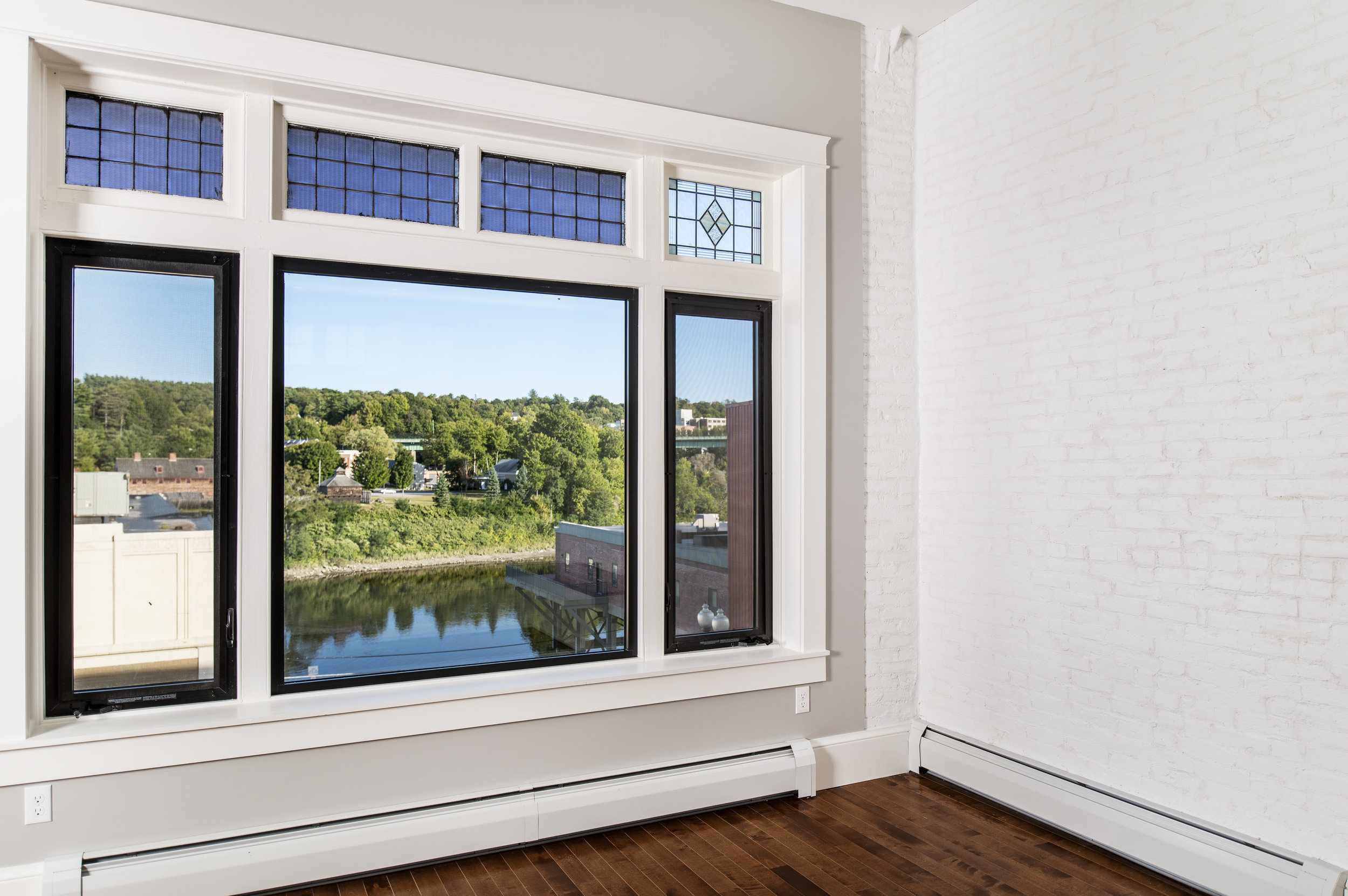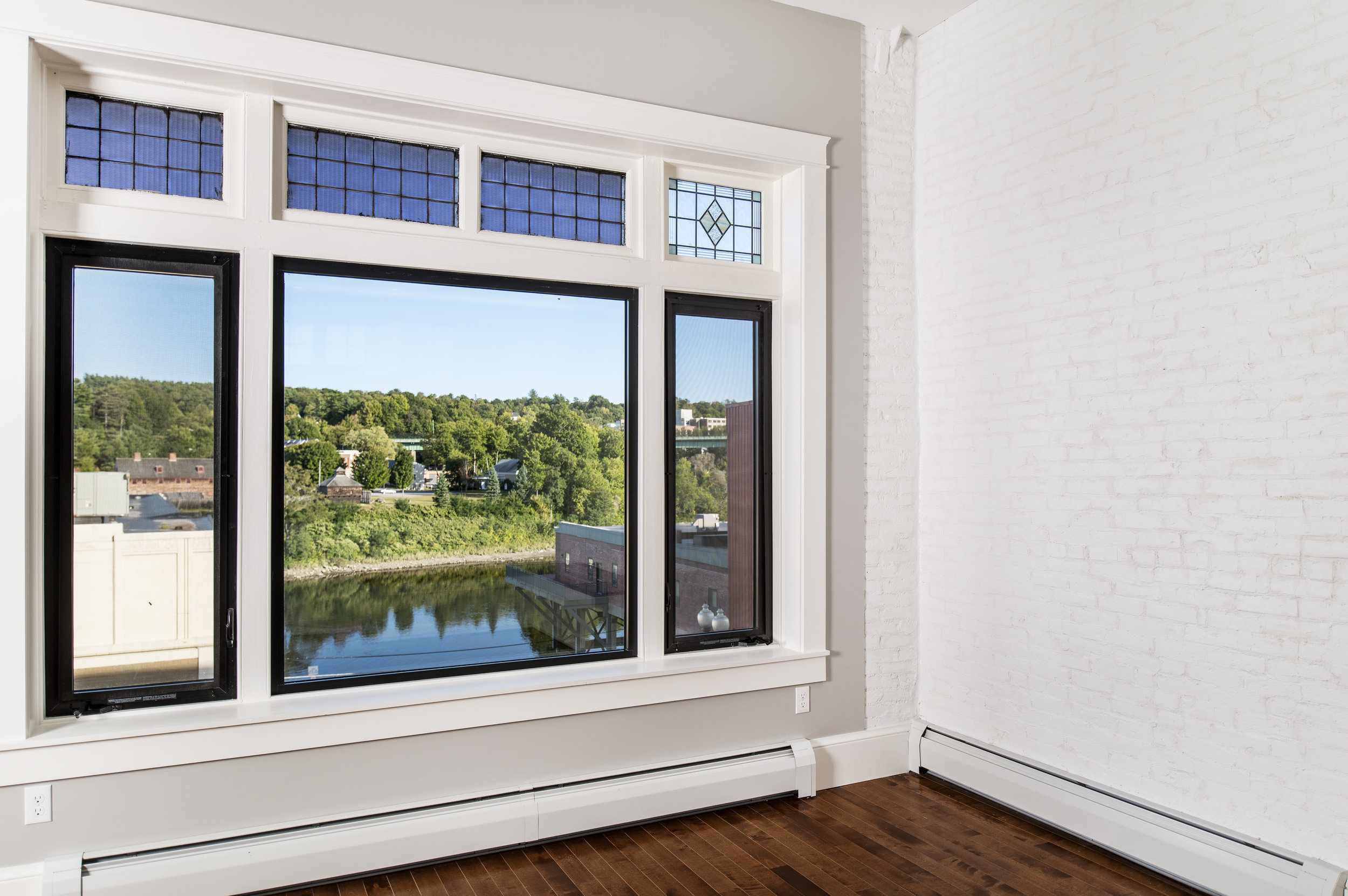 It's 1909, and Augusta's largest department store, The Bussell & Weston Co., moves into a new home on Water Street in the heart of the central business district: The three-tory store, popular for its huge display windows and 12,000 square feet of floor space, quickly becomes a retail icon in downtown Augusta. Though Bussell & Weston closed in 1920, the popular landmark was purchased by D.W. Adams who operated his own store here until 1985 -- the same year it was listed in the National Register as one of the best surviving unaltered structures constructed as a department store in Maine. In the late 1990s, parts of the building were occupied by a dance studio, but the upper floors stood vacant. In 2013 owners Laura and Jason Gall began rehabilitating the storied department store, beginning with the historic commercial space.
Renovating the 12,000-sq. ft. building was an enormous financial undertaking. Though structurally solid, the building required extensive remodeling inside, including lead paint abatement, a new roof, replacement of knob and tube wiring and installation of all new mechanical systems. Replacement doors and windows replicating the originals, including the stunning Chicago-style windows on the front, were installed. Project developers also had to deal with the removal of a once manned hydraulic elevator and the discovery of a buried oil tank. On the exterior the brick was repointed, and the 1900 fire bell on the Commercial Street elevation was restored. The project was topped off with new paint from top to bottom using historic colors.
Today the second and third floors, originally wide-open spaces, house six market-rate apartments. Inspired by serene views of the Kennebec and Old Fort Western across the street, the owners' goal was to create warm and inviting spaces that celebrate the building's historic character. These residential spaces have brought new life to Water Street, and have helped inspire other projects, adding to the capital city's increasingly vibrant downtown atmosphere.